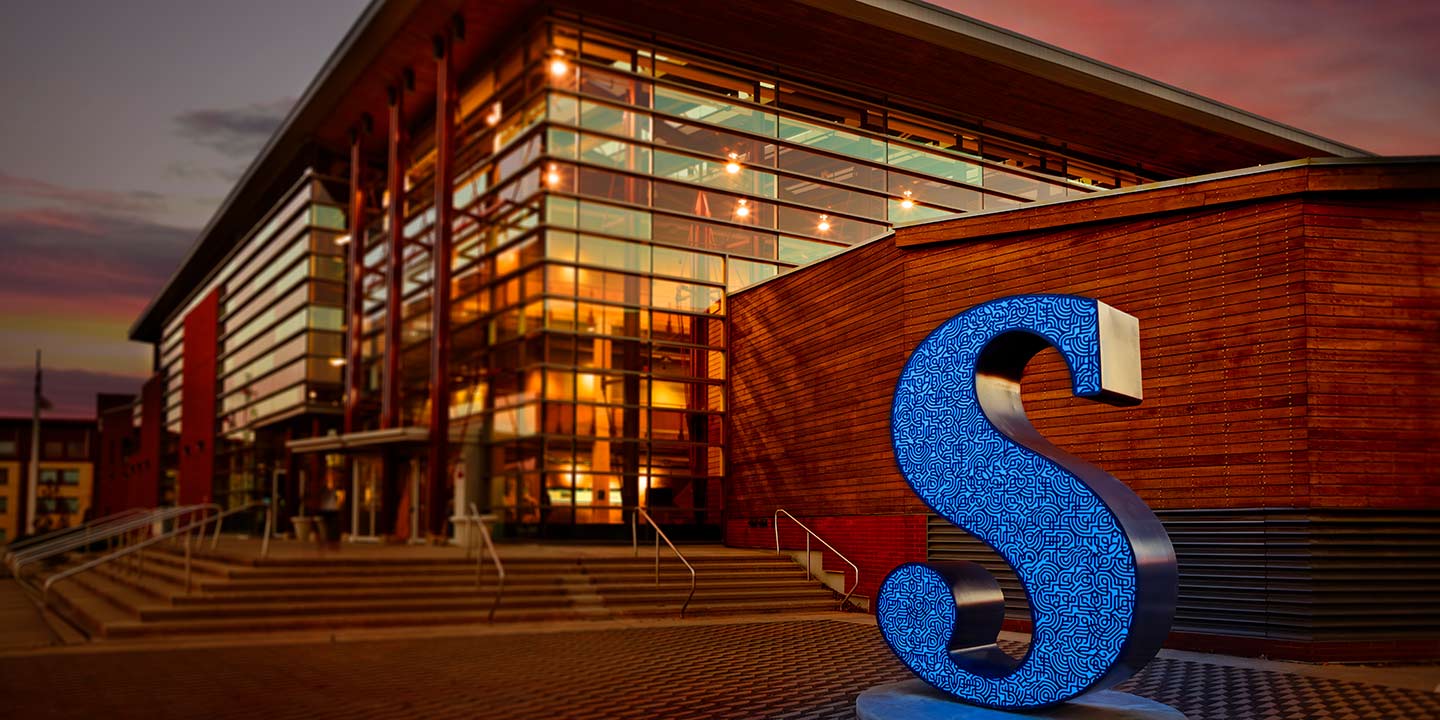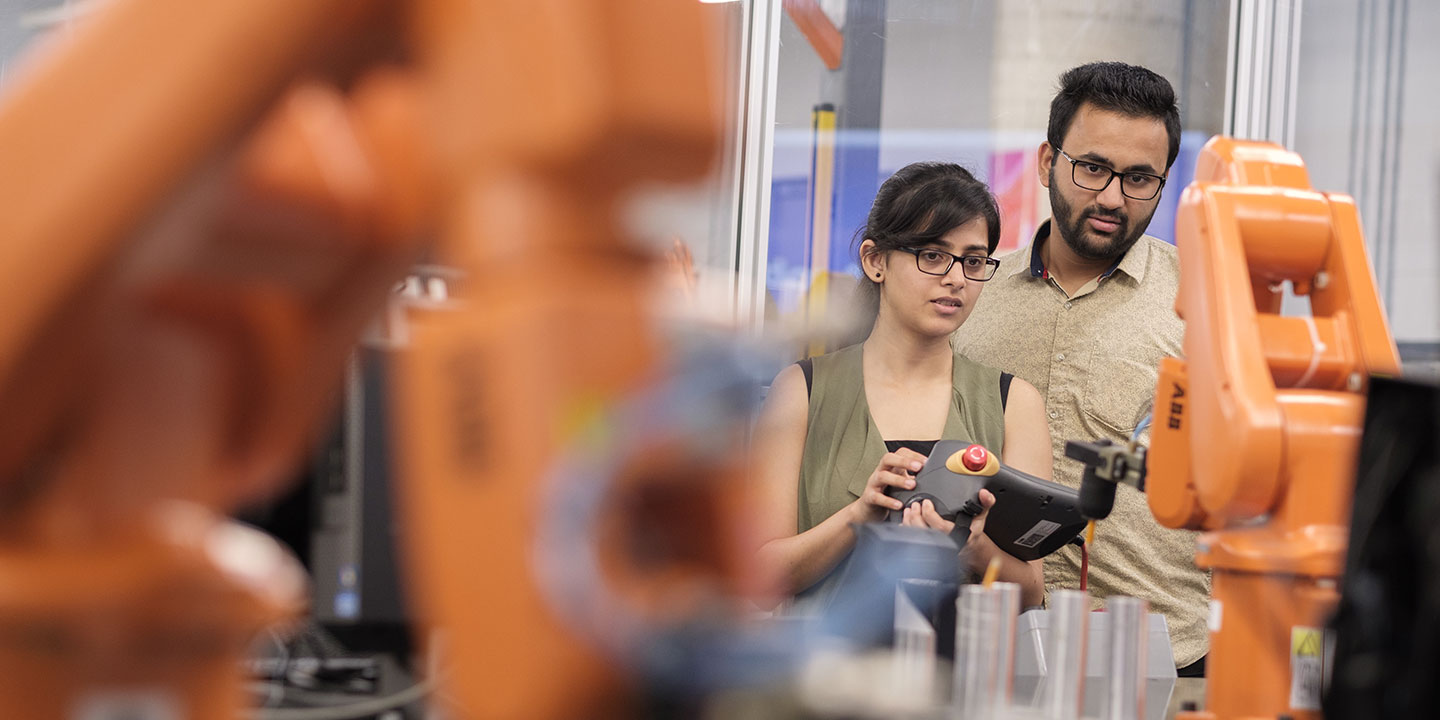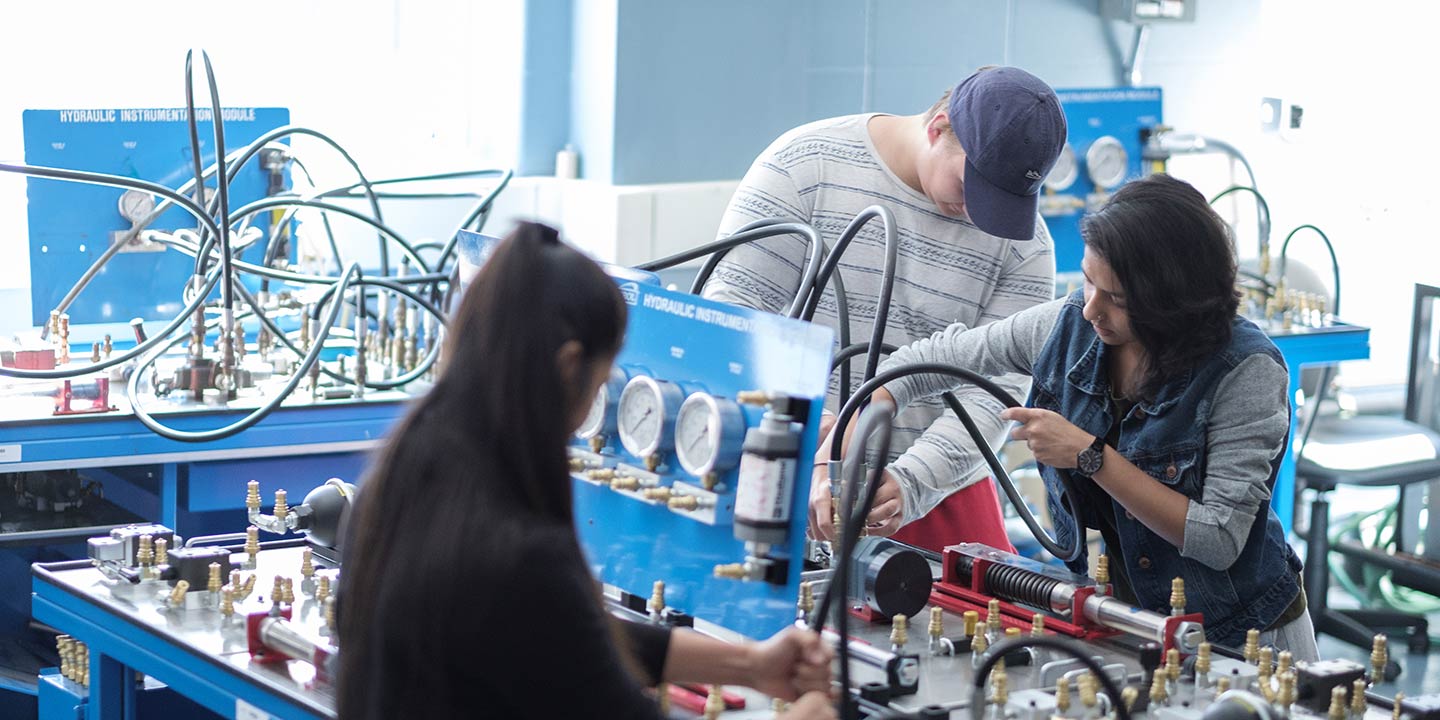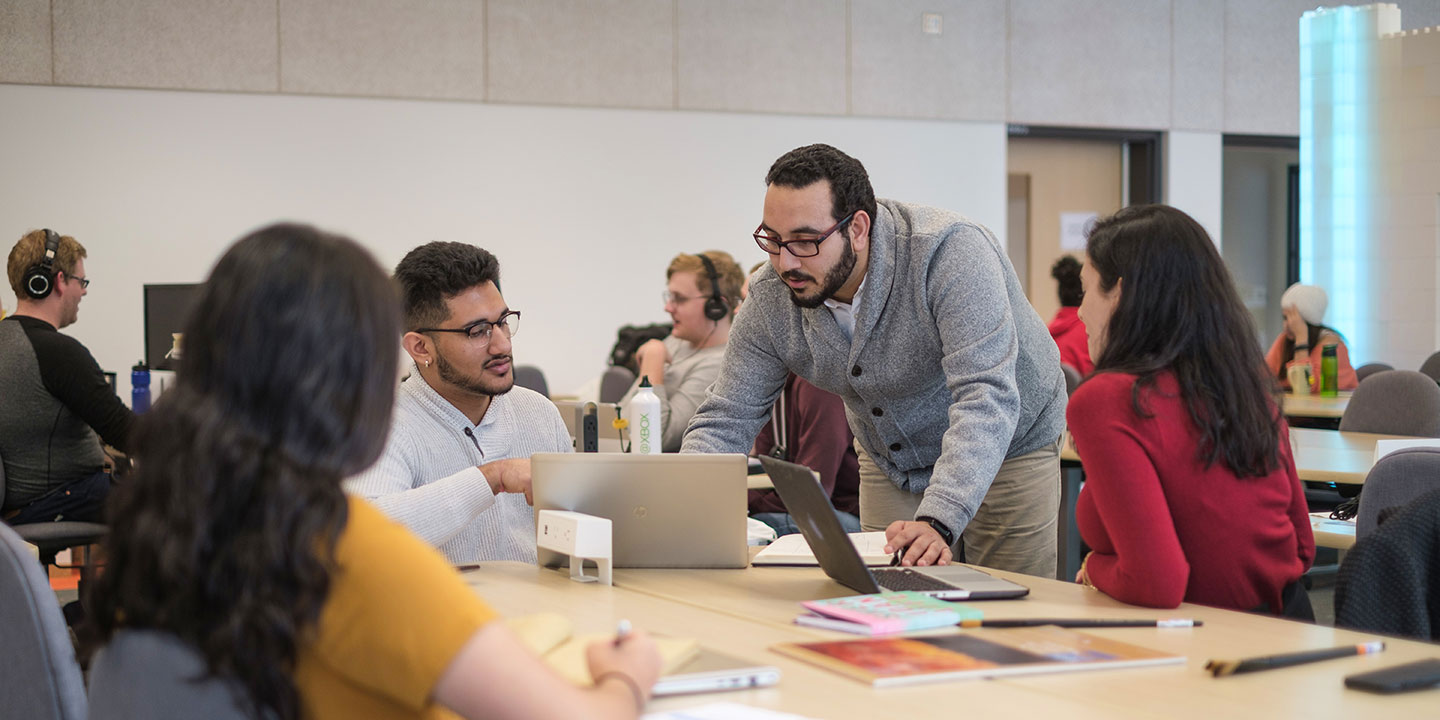 ---
Campus Locations
Davis
7899 McLaughlin Road
Brampton, ON
L6Y 5H9
905-459-7533
Hazel McCallion
4180 Duke of York Blvd
Mississauga, ON
L5B 0G5
905-845-9430
Trafalgar Road, Oakville
1430 Trafalgar Road
Oakville, ON
L6H 2L1
905-845-9430
Applied Research at Sheridan
Applied research is a fundamental component of Sheridan's commitment to creativity and innovation – preparing both learners and companies with the skills and expertise necessary to succeed in an environment characterized by change. Hands-on, technical, applied research allows students and faculty to apply their knowledge to solve employer challenges in partnerships with local communities, industry and government. Sheridan has specific research expertise related to screen industries, elder research, advanced manufacturing and mobile innovation.
Sheridan also services a broad range of sectors and industry partners. Research and incubation centres include:
Discover Sheridan Research
---
Reimagining Inclusive Education and Learning
As leaders in post-secondary education with strong community/industry partnerships, polytechnics provide hands-on opportunities for students to learn by doing. Polytechnics are challenging the way students think about innovation and broadening applied, career-ready skills through experiential learning.
Sheridan recently launched the Open Innovation Challenge to catalyze the co-creation of innovative ideas to transform learning and education across Canada and around the world. Through a human-centred design approach, Sheridan is amplifying underrepresented groups, sparking inclusive dialogue and embracing disruption to cultivate meaningful solutions. Inspired by the United Nations Sustainable Development Goals, the challenge emphasizes the interrelated impacts of changes within society, the economy, the environment and the transformative power of education.
Learn more about industry-responsive polytechnic education >
---
Screen Industries Research and Training Centre (SIRT)
New technologies and techniques are changing the way video games, television and film are made. To stay current on these shifts, Sheridan College created the SIRT – a Natural Sciences and Engineering Council of Canada (NSERC)-funded Technology Access Centre focused on supporting innovation in these industries.
By providing access to advanced technology, including leading edge equipment and studio facilities, a dedicated staff of industry experts, experienced faculty and up-and-coming student researchers, SIRT supports and fosters innovation in film, television, gaming and interactive media.
SIRT's main research areas are:
Future of Digital Cinema: 4K and Beyond/High Dynamic Range/ High Frame Rate
Previsualization and Virtual Production
Broadband remote collaboration: SirtNet
Virtual and Augmented Reality
---