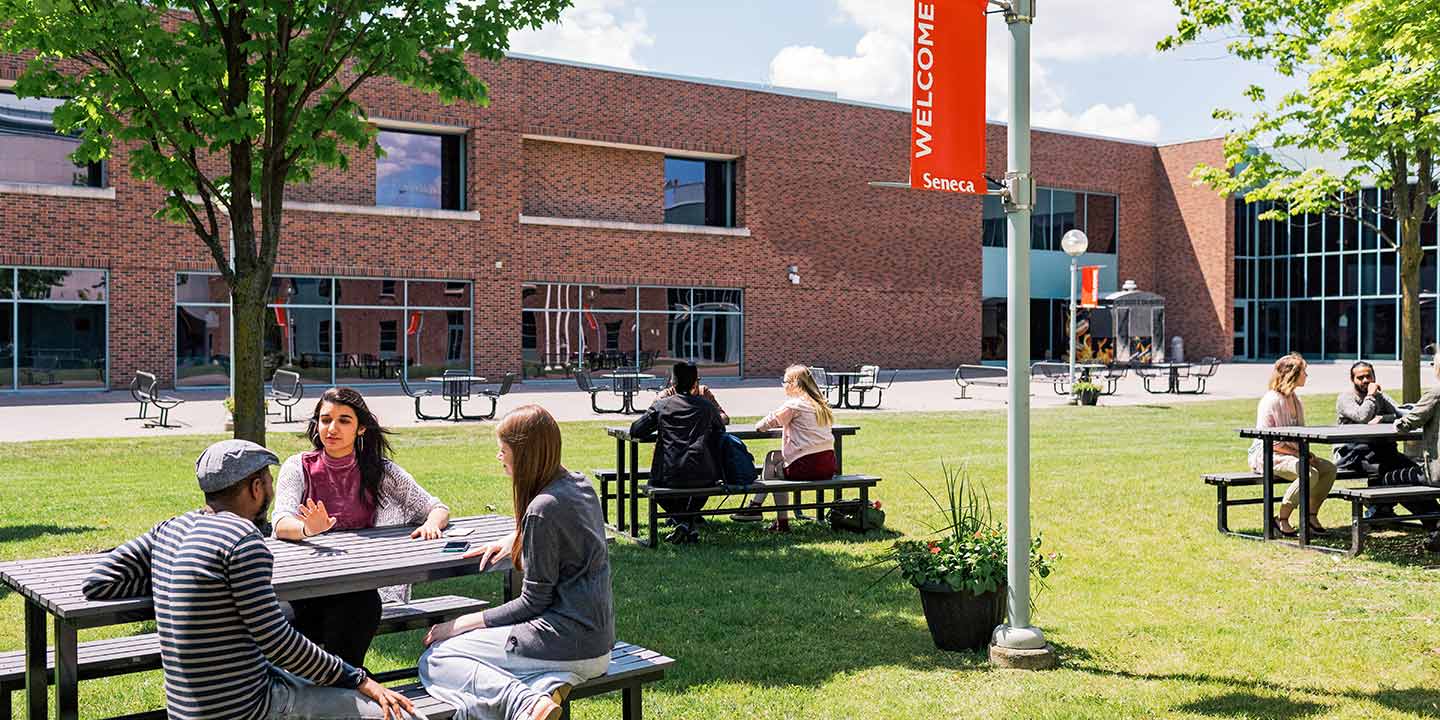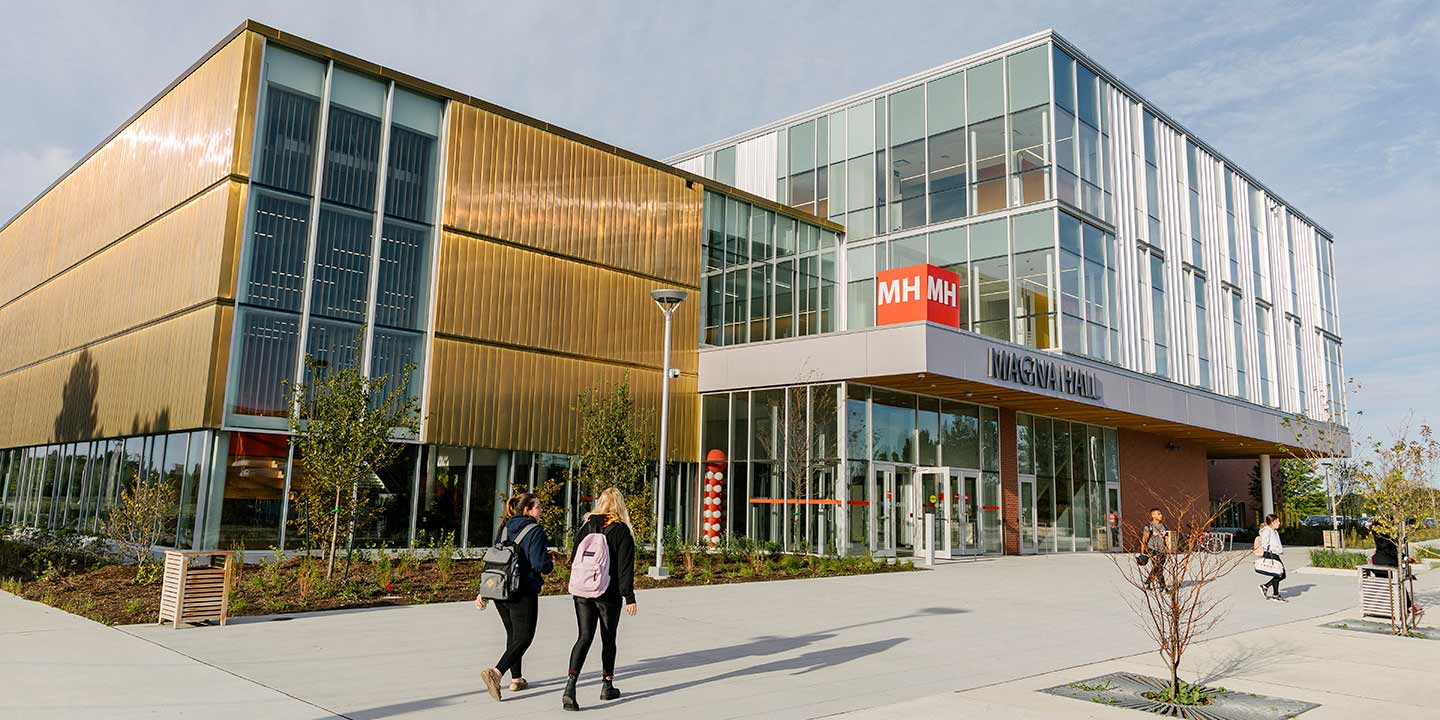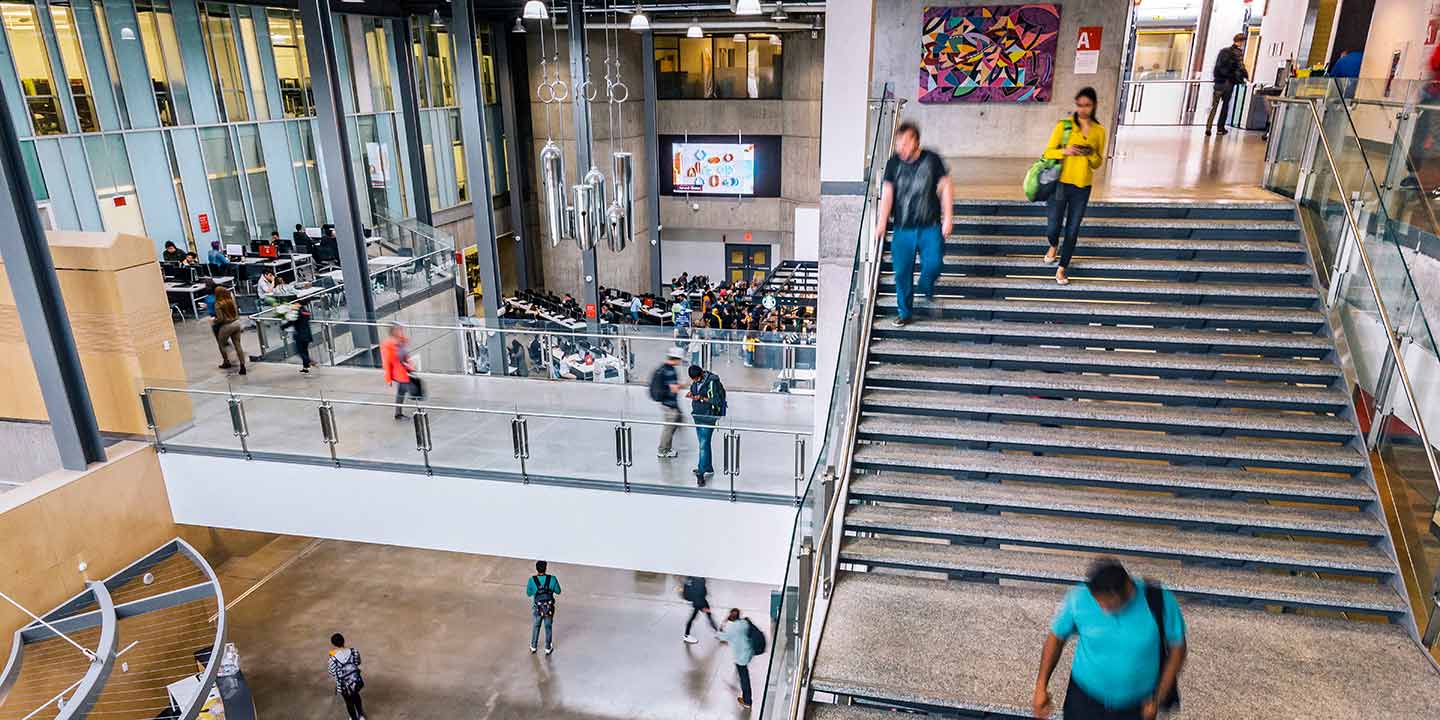 ---
Campus Locations
King
13990 Dufferin Street
King City, ON
L7B 1B3
416-491-5050
Markham
8 Seneca Way
Markham, ON
L3R 5Y1
416-491-5050
Newnham
1750 Finch Avenue East
Toronto, ON
M2J 2X5
416-491-5050
Peterborough
925-580 Airport Road
Peterborough,
ON K9J 6X6
416-491-5050
Seneca@York
70 The Pond Road
Toronto, ON
M3J 3M6
416-491-5050
Yorkgate
1 York Gate Boulevard
North York, ON
M3N 3A1
416-491-5050
Vaughan
1490 Major Mackenzie Drive West, Unit D5
Vaughan, ON
L6A 4H6
416-491-5050
Newmarket
16655 Yonge Street, Unit 3
Newmarket, ON
L3X 1V6
416-491-5050
Applied Research at Seneca
Seneca's Applied Research, Innovation and Entrepreneurship (ARIE) supports services relevant to industry, driven by faculty and focused on students. ARIE helps partners access Seneca resources, including the expertise of highly qualified personnel (faculty, staff and students), research infrastructure and funding opportunities, many of which are available only through collaboration with Seneca.
Learn more about Seneca's ARIE
---
Centre for Innovation, Technology and Entrepreneurship (CITE)
Seneca's CITE, which opened its doors in January 2019, is a cutting-edge facility designed to bring applied research, specialized training and entrepreneurial activities under one roof.
As the institute's new technology and innovation hub, CITE is home to ARIE as well as:
Data Analytics Research Centre
The new space includes classrooms, labs and a presentation gallery that incorporates Indigenous design. Entrepreneurial supports are designed to help small- to medium-sized enterprises from North Toronto and the York Region to build their innovation capacity with access to maker spaces, labs, equipment and research expertise.
---
My polytechnic. My future.