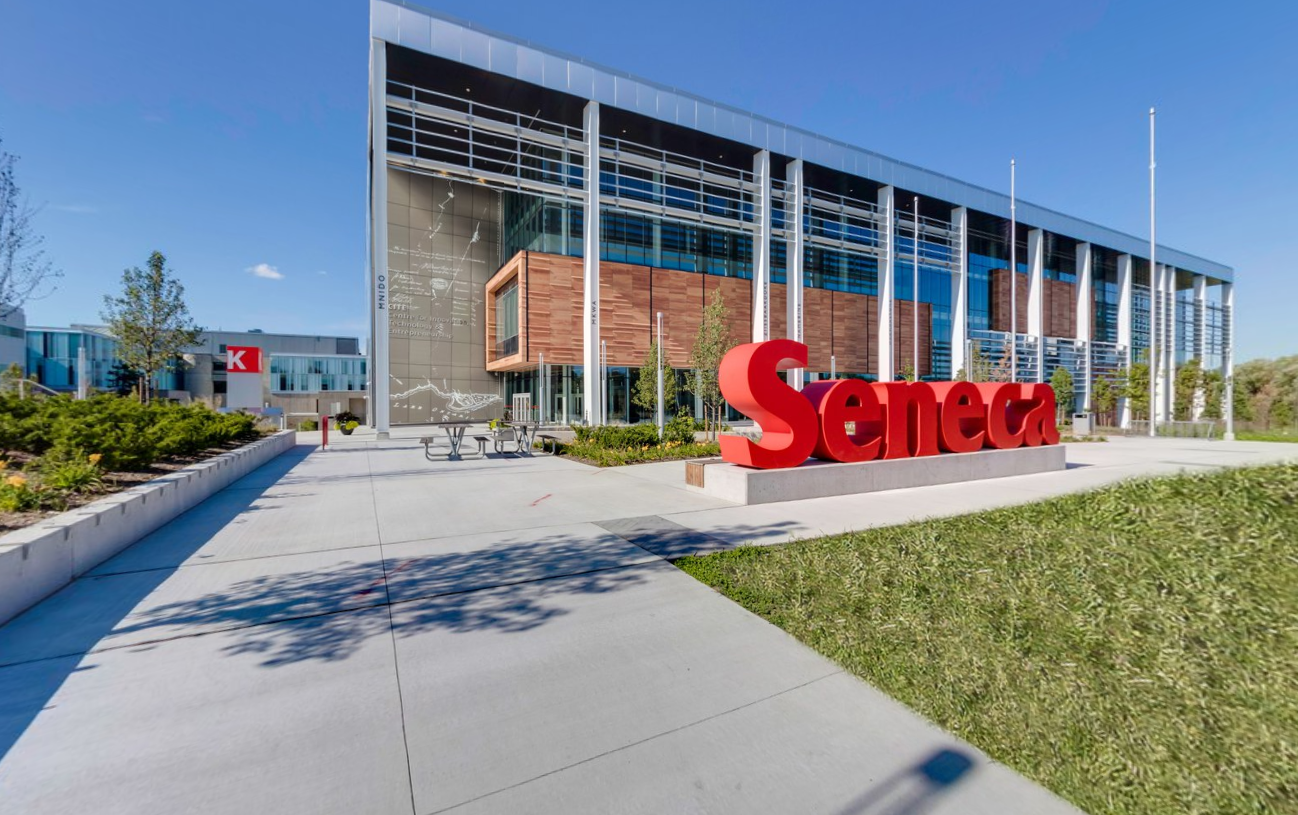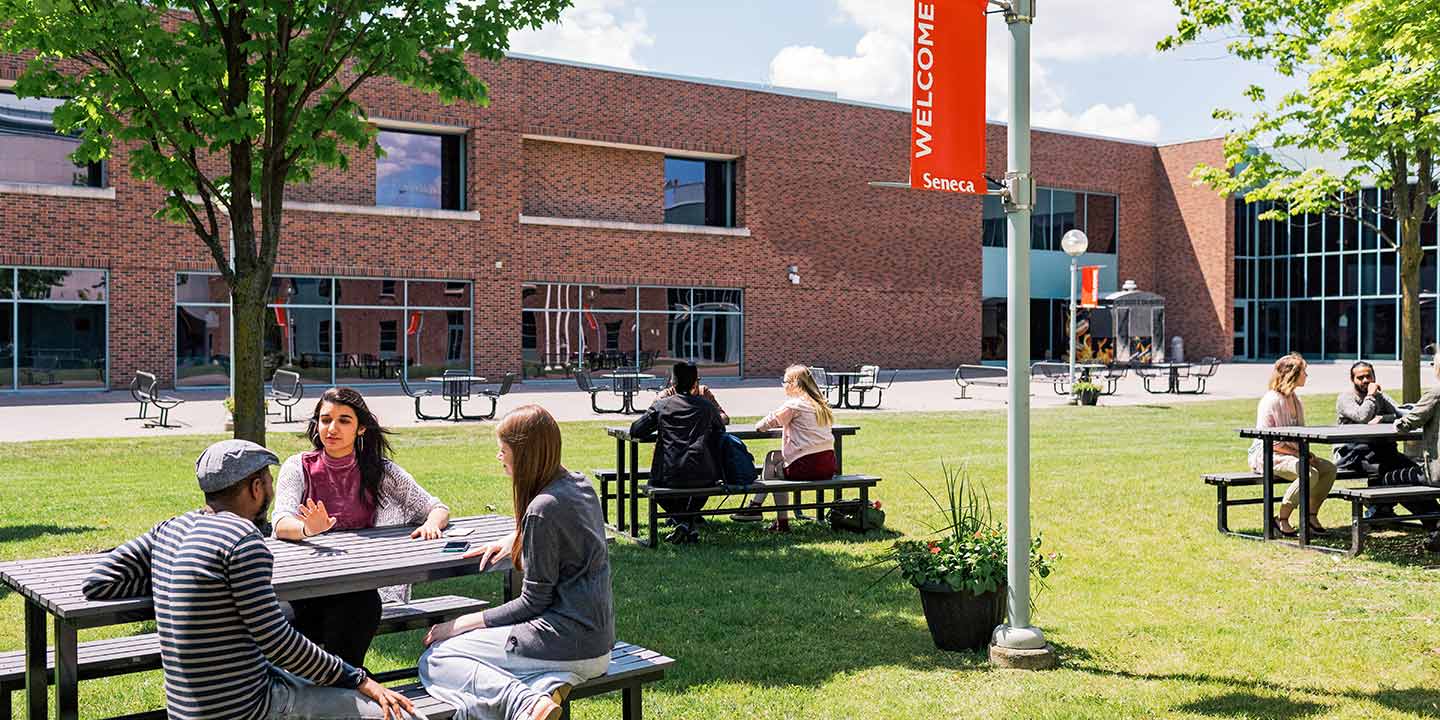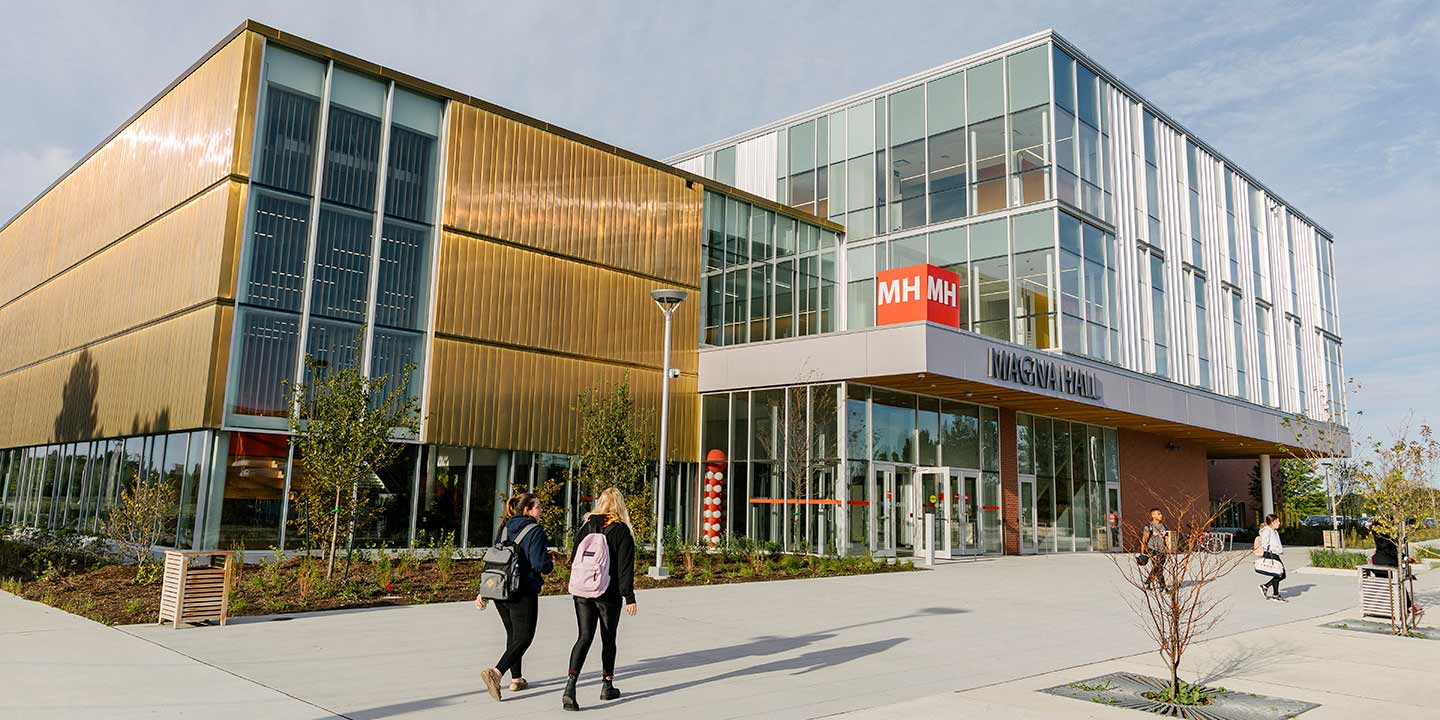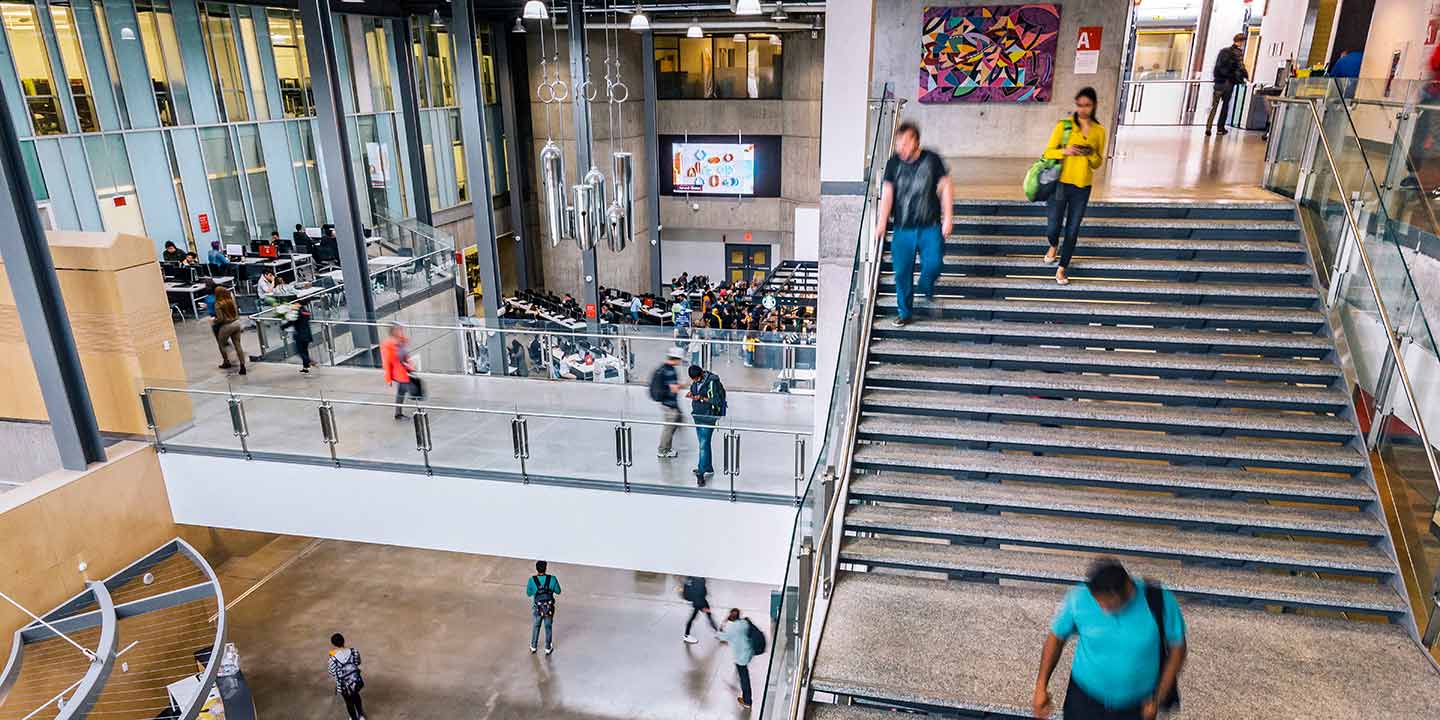 ---
Campus Locations
King
13990 Dufferin Street
King City, ON
L7B 1B3
416-491-5050
Peterborough
925-580 Airport Road
Peterborough,
ON K9J 6X6
416-491-5050
Downtown Toronto
18 King St E. (17th floor)
Toronto,
ON M5C 1C4
416-493-4144
Markham
8 The Seneca Way
Markham, ON
L3R 5Y1
416-491-5050
Seneca@York
70 The Pond Road
Toronto, ON
M3J 3M6
416-491-5050
International Academy
8 The Seneca Way
Markham, ON
L3R 5Y1
416-491-5050
Newnham
1750 Finch Avenue East
Toronto, ON
M2J 2X5
416-491-5050
Yorkgate
1 York Gate Boulevard
North York, ON
M3N 3A1
416-491-5050
Applied Research at Seneca
Seneca Innovation, the entrepreneurship, applied research and innovation arm at Seneca, has a mandate to foster a culture of innovation for Seneca's students, faculty, staff and community. Seneca Innovation enables the innovation economy and community well-being by providing practical solutions to real-world, technical and business challenges through two departments: Seneca HELIX, our on-campus accelerator; and Seneca Applied Research, which helps industry and community partners access Seneca resources to conduct research and advance technologies, products, services and programs.
Seneca's applied research expertise lies in six broad areas: software and data sciences, life sciences, design and animation, business and finance, engineering and health sciences.
Seneca has four research centres:
Centre for Innovation, Technology and Entrepreneurship (CITE)
Data Analytics Research Centre (DARC)
Open Source Technology for Emerging Platforms (OSTEP)
Seneca Centre for Innovation in Life Sciences
Learn more about Seneca Innovation
---
Preparing the Talent Pipeline for a Digital Future
Polytechnic education offers a unique post-secondary pathway, combining hands-on delivery, future-ready skills and industry-specific training to those looking for a smooth entry into the labour market. Today's student needs to be prepared for a digital future – one in which augmented and virtual reality, simulation and remote-access systems are commonplace.
Seneca's School of Nursing is using sophisticated virtual reality to provide practical experience in medical scenarios, including emergency situations, to gain real-life clinical experiences remotely. Partnering with Oxford Medical Simulation in the United Kingdom, Seneca is delivering virtual reality and screen-based nursing as a way to offer fully immersive and interactive clinical scenarios at a time when in-person training is limited. Students, doctors, nurses and other health-care professionals stand to benefit from this approach at a time when eHealth and remote care are becoming important elements in Canada's healthcare system.
See how polytechnics are training critical frontline occupations >
---