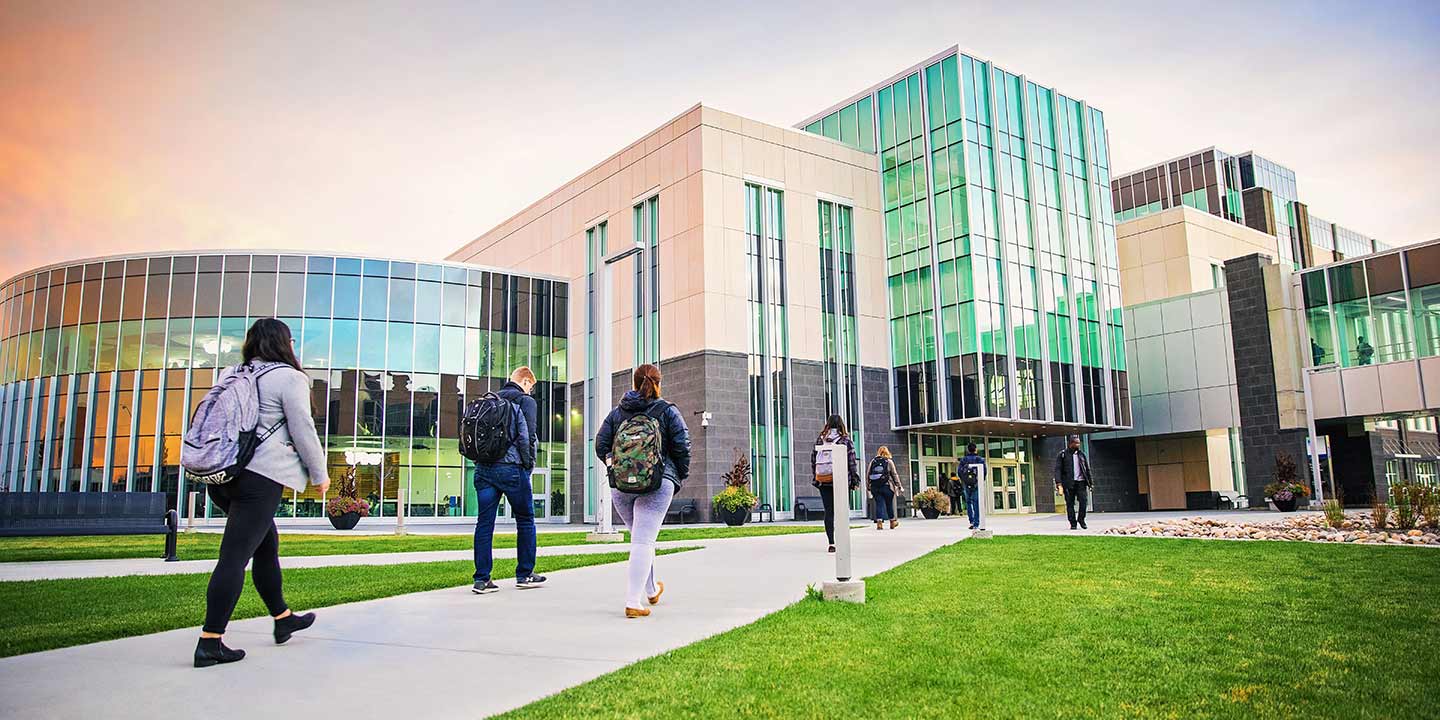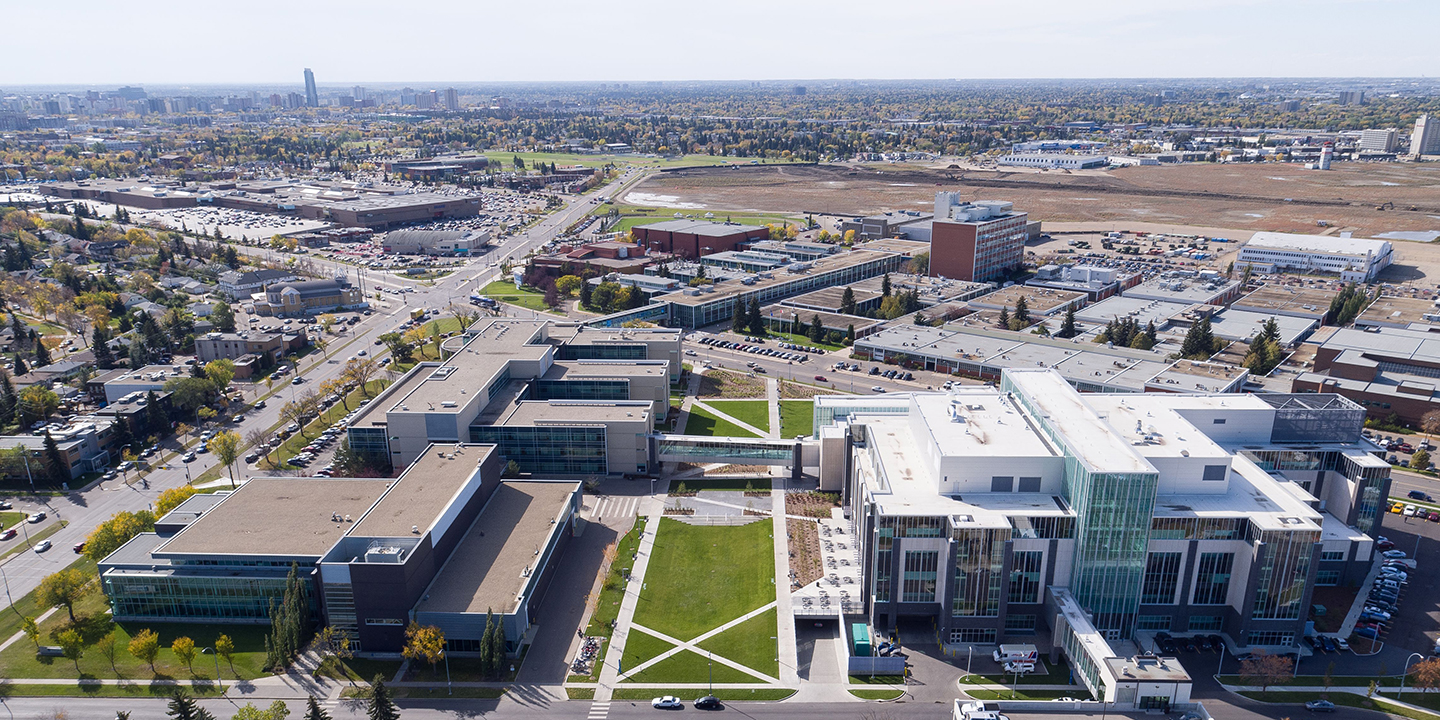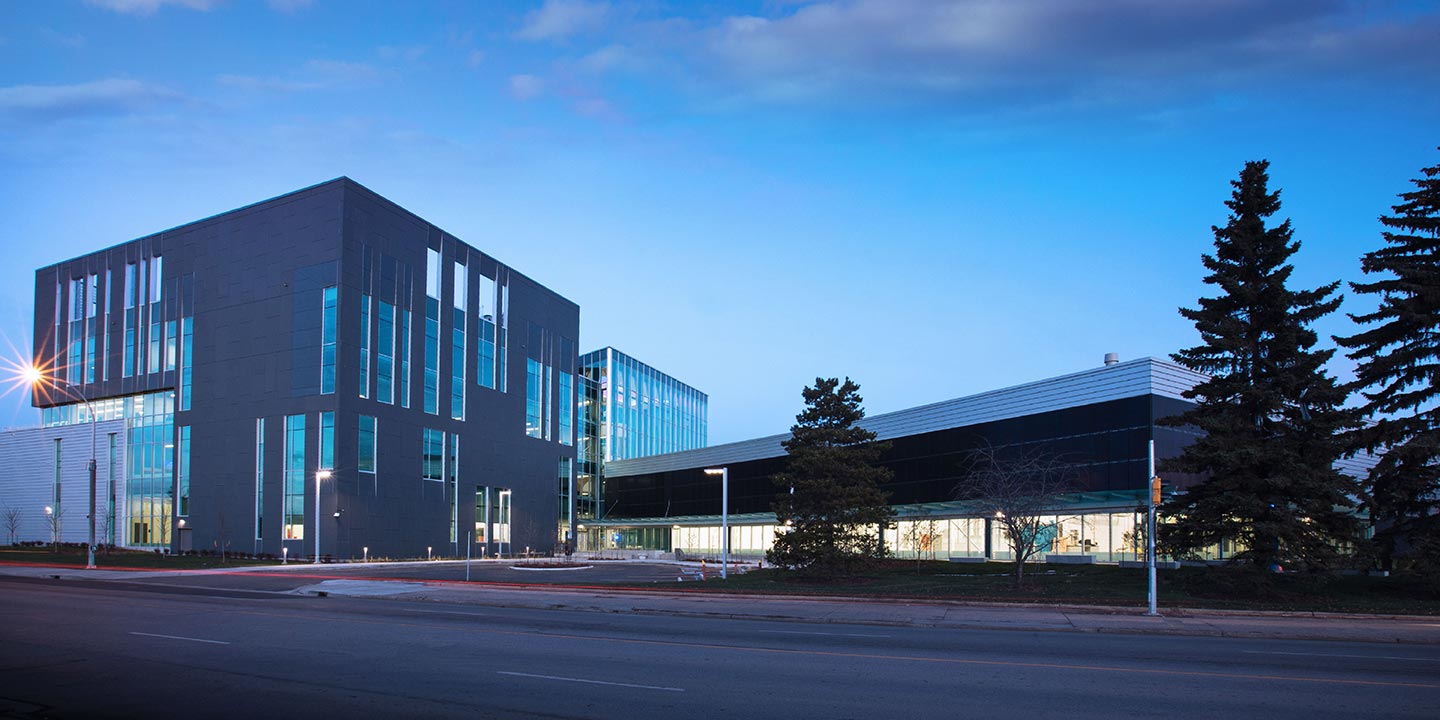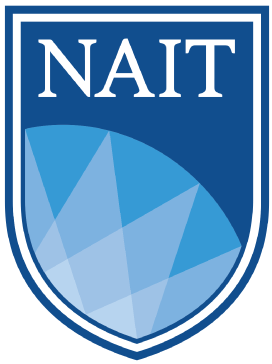 ---
Campus Locations
Main
11762 106 Street
Edmonton, AB
T5G 2R1
780-471-6248
Patricia
12204 149 Street NW
Edmonton, AB
T5V 1A2
780-378-7200
South
7110 Gateway Blvd.
Edmonton, AB
T6E 0E6
780-378-1000
Spruce Grove
281 Tamarack Drive (West of Golden Spike Road)
Spruce Grove, AB
T7X 0Y1
780-471-6248
Applied Research at NAIT
Businesses in Alberta are competing on a global level for outstanding research and innovations that can improve quality of life, foster new opportunities and enhance the province's economic growth and development. As one of Canada's leading polytechnics, NAIT partners with business and industry on applied research to find relevant solutions to real-world challenges. NAIT's applied research focuses on four primary areas:
Energy, Environment and BioEconomy
Health and Care
Construction and Trades
Business and Entrepreneurship
NAIT is home to a number of research centres, including:
Learn more about NAIT's applied research and innovation services
---
Productivity and Innovation Centre (PIC)
Launched in November 2018, PIC is one of North America's largest innovation spaces. Its focus is to help Alberta organizations be more competitive.
At 190,000 sq. ft., PIC houses advanced manufacturing labs, acceleration spaces for small- and medium-sized businesses, and flexible, collaborative workspaces that encourage clients, partners and staff to work together.
The building's research, innovation and productivity enhancement services include:
Introducing new technologies
Imagining, developing and testing new products, and improving existing ones
Developing applied research solutions for issues facing industry
Assessing and improving business practices
Providing workforce education, with a focus on productivity
PIC also hosts NAIT's Centre for Oil Sands Sustainability and the Centre for Sensors and System Integration. It will provide future space for applied research focused on construction, water technologies, distributed energy and more.
---
My polytechnic. My future.