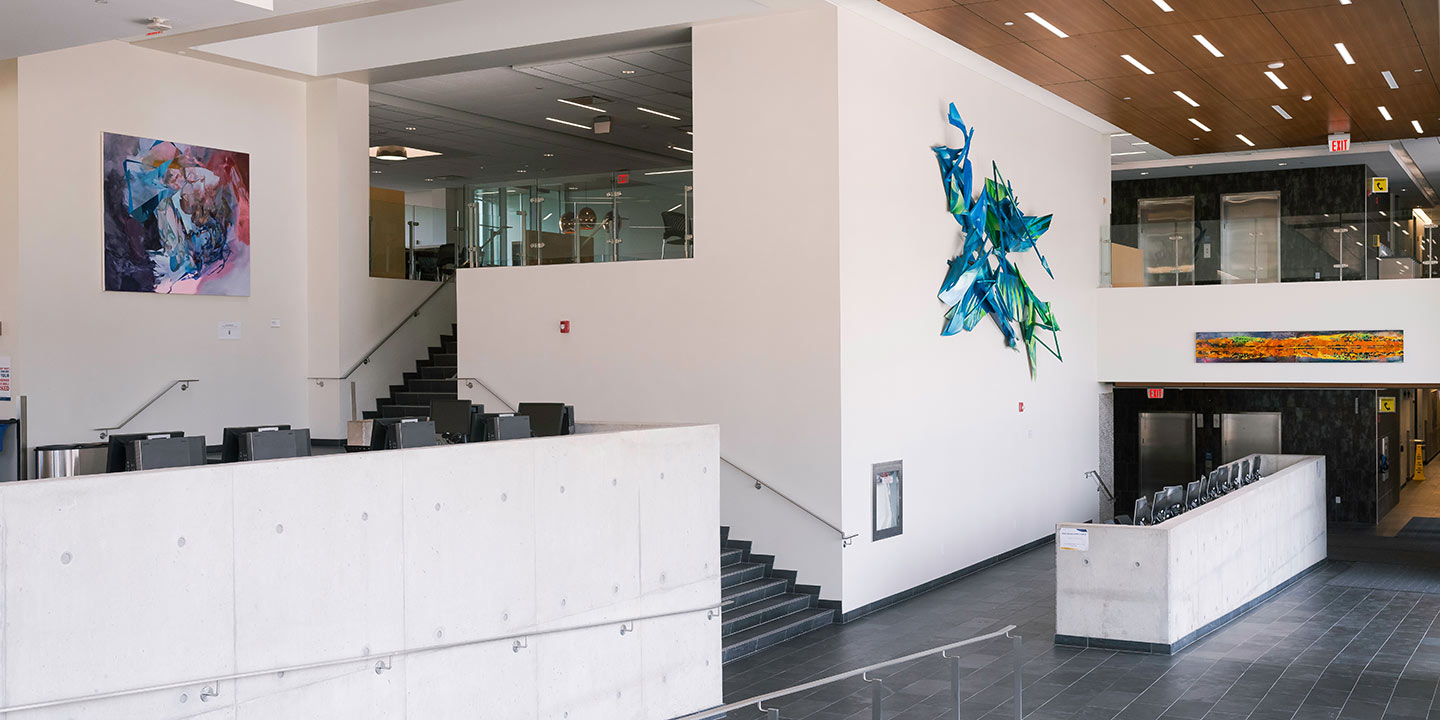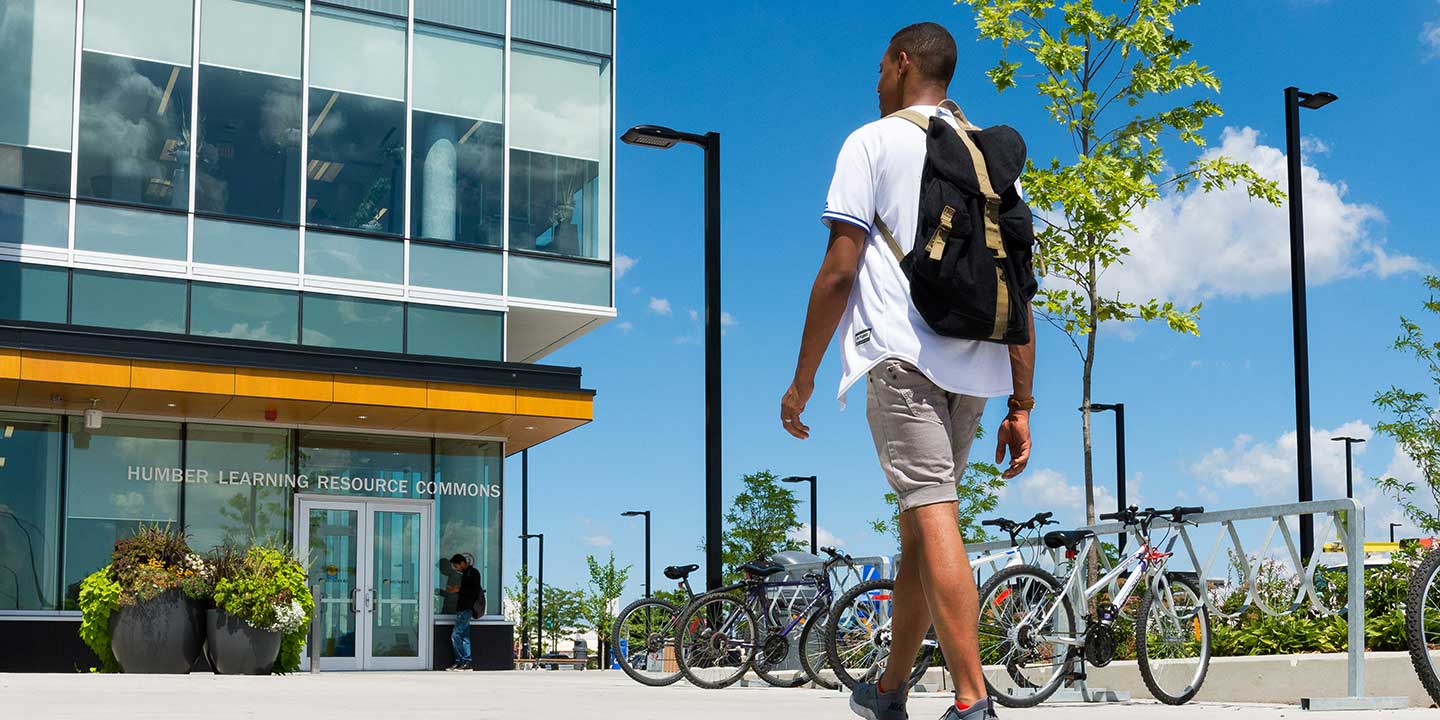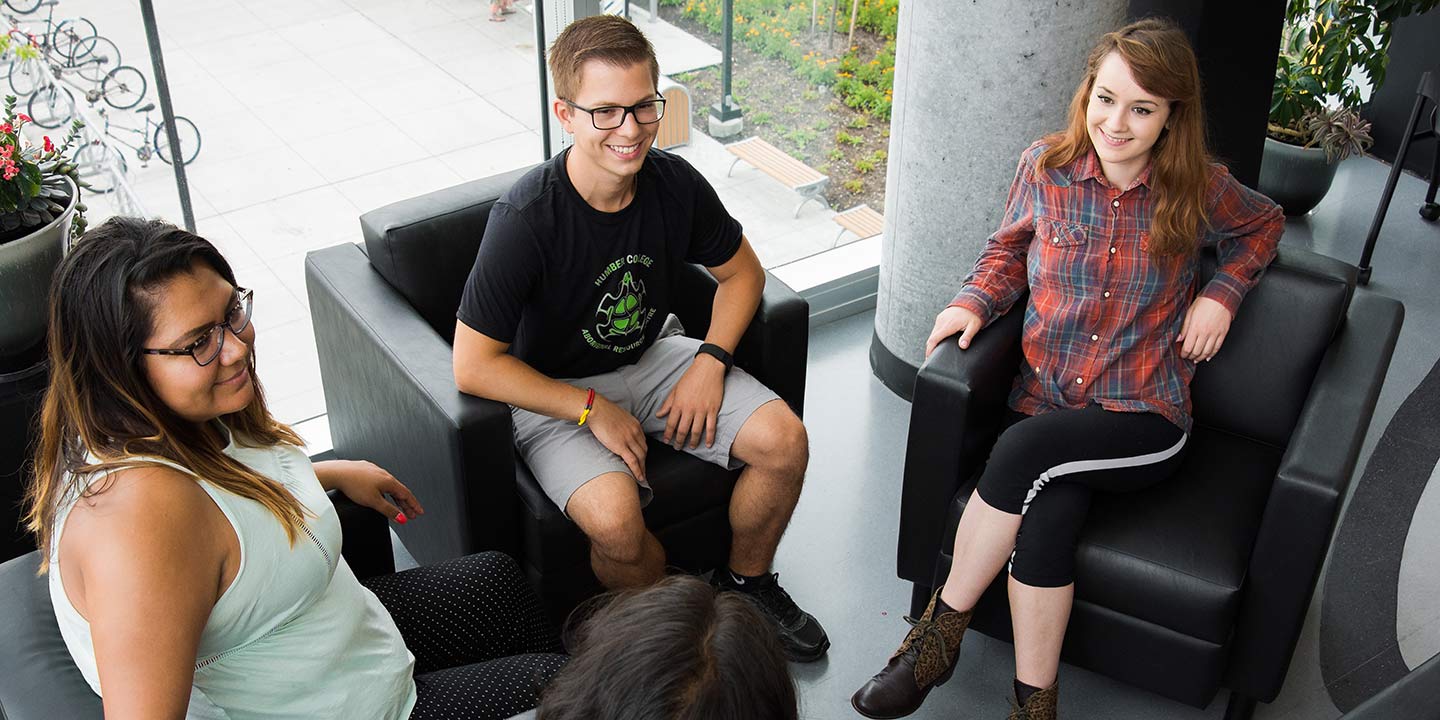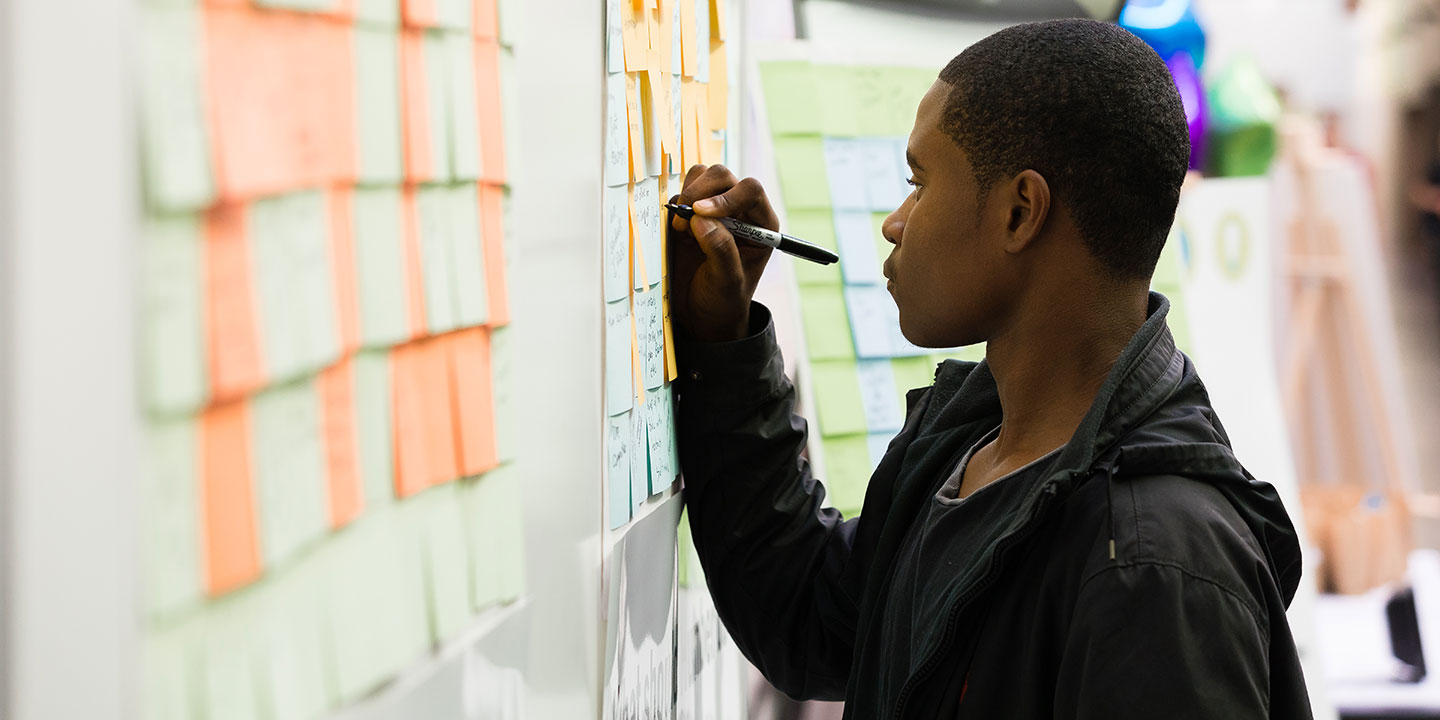 ---
Campus Locations
North
205 Humber College Blvd.
Toronto, ON
M9W 5L7
416-675-3111
Lakeshore
2 Colonel Samuel Smith Park Drive
Toronto, ON
M8V 4B6
416-675-3111
Orangeville
275 Alder Street,
Alder Street Recreation Complex
Orangeville, ON
L9W 5A9
416-675-3111
Applied Research at Humber
Humber embraces the polytechnic model of education by combining education and training with business innovation through three Centres of Innovation. These centres are helping to solve real-world problems, accelerate new applications and prepare graduates to drive progress and performance in an era of unprecedented change.
Humber has 124,411 sq. ft. of indoor space dedicated to applied research and expertise in the areas of:
Industry 4.0 and mechatronics
Humber is home to three Centres of Innovation:
The Centre of Innovation in Health and Wellness plays an integral role in helping businesses and community agencies achieve measurable, positive improvements in employee health and productivity.
Learn more about Applied Research and Innovation at Humber
---
Barrett Centre for Technology Innovation (CTI)
The Barrett CTI provides advanced, industry-leading equipment and applied research facilities designed to connect industry and community partners with teams of Humber students, expert faculty and technologists to help them innovate, improve productivity and scale up.
Launched in April 2019, the Barrett CTI is a powerhouse of technological innovation. The facility is dedicated to innovation, skills development, applied research and project-based, collaborative learning using digital activity zones rather than traditional classrooms. Equipped with advanced, industry-leading technology, companies use the Barrett CTI to work with students and experts to solve business and innovation challenges. Humber is recognized internationally for its expertise in automation and robotics, systems integration, advanced manufacturing and design and user experience testing.
---
My polytechnic. My future.