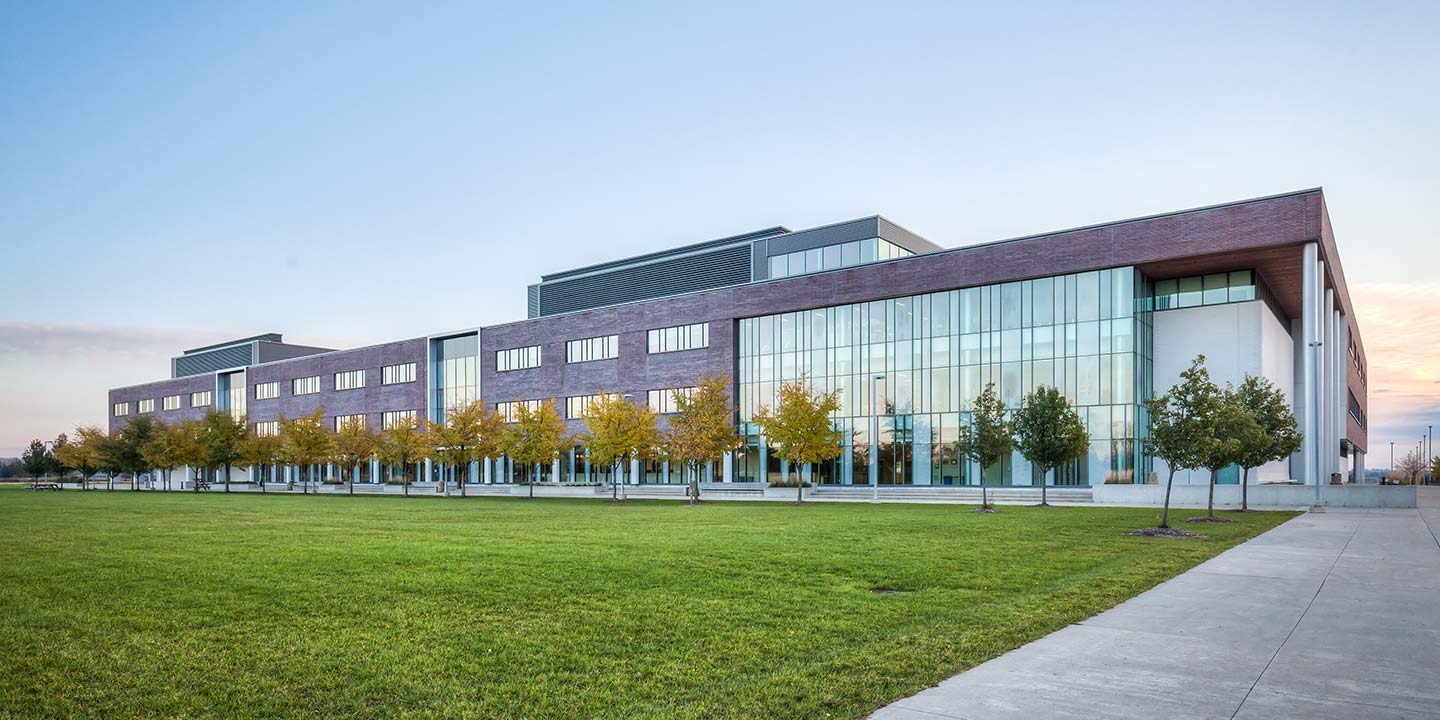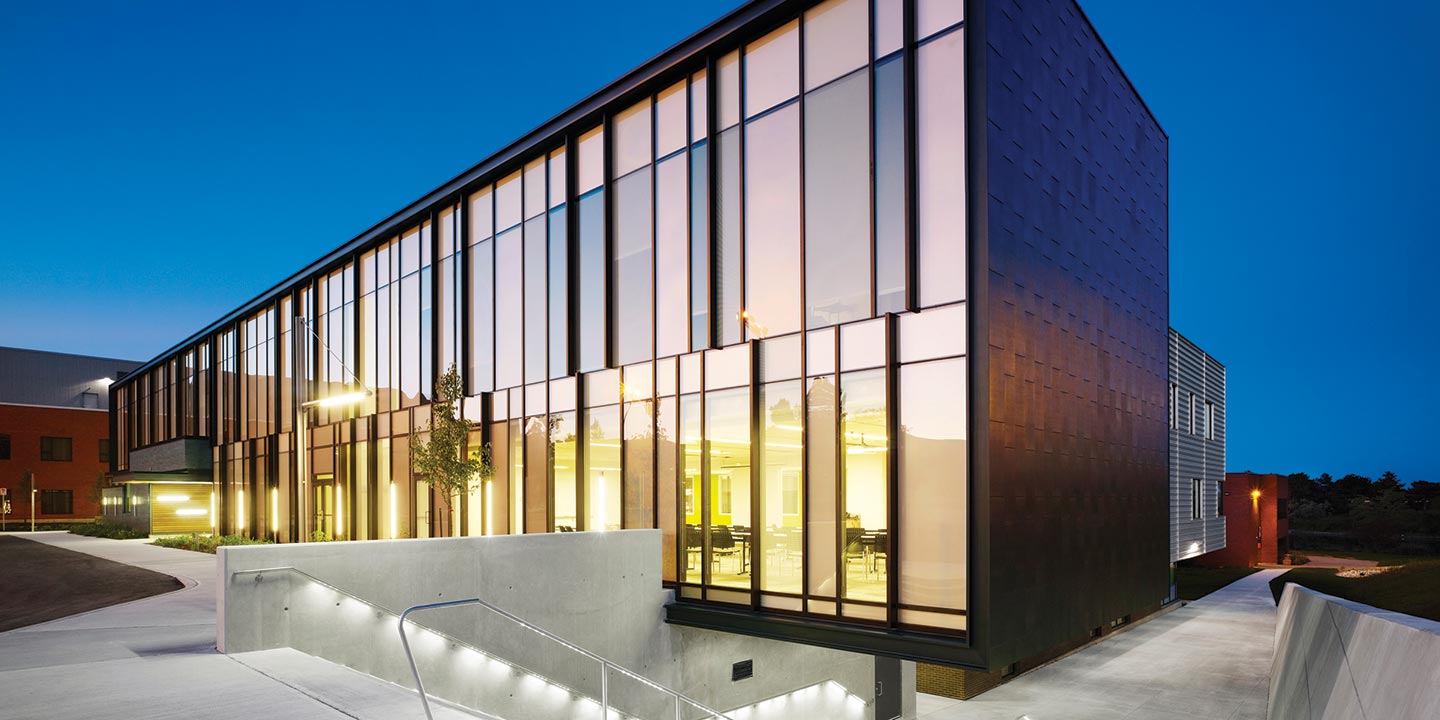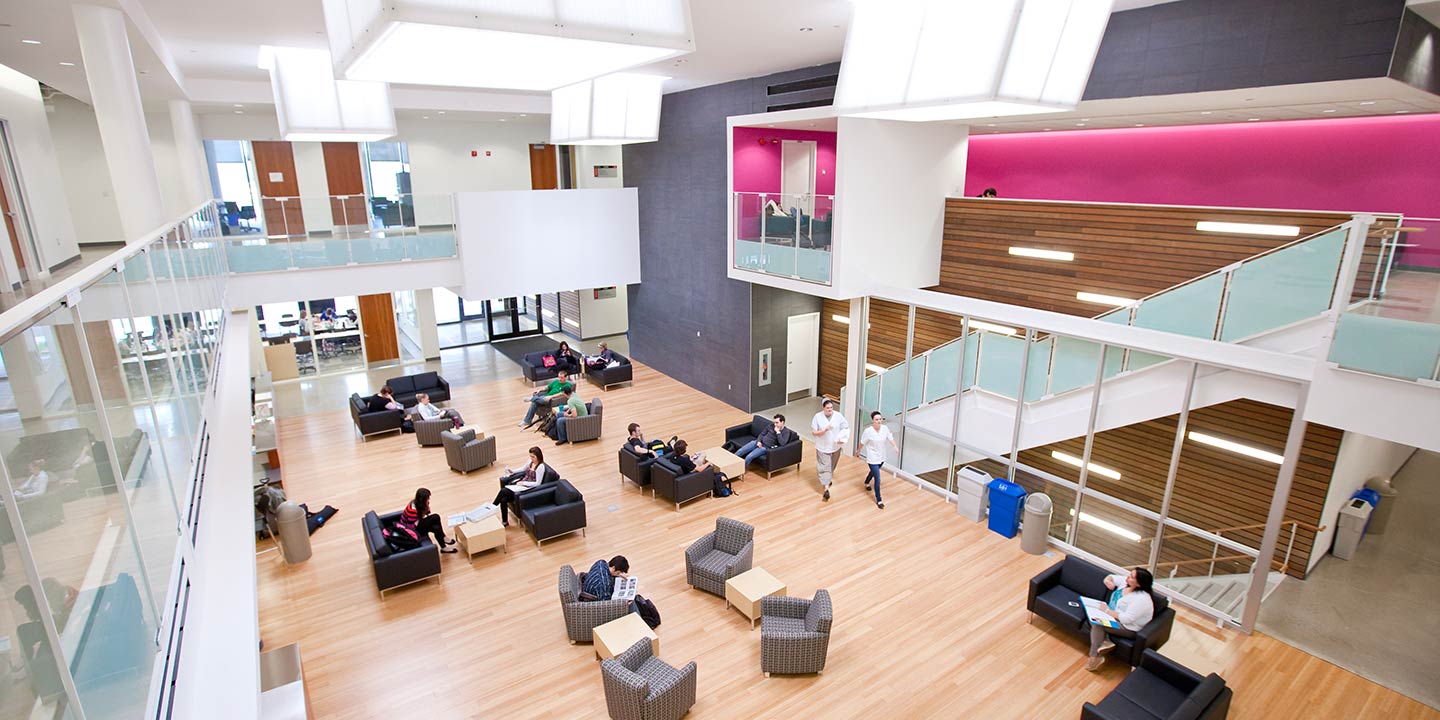 ---
Campus Locations
Doon (Kitchener)
299 Doon Valley Drive
Kitchener, Ontario
N2G 4M4
519-748-5220
Guelph
460 Speedvale Ave West
Guelph, Ontario
N1H 0A8
519-824-9390
Brantford
50 Wellington Street
Brantford, Ontario
N3T 2L6
226-250-1772 ext.7300
Ingersoll Skills Training Centre
420 Thomas Street
Ingersoll, Ontario
N5C 3J7
519-485-5666
Cambridge
850 Fountain Street South
Cambridge, Ontario
N3H 0A8
519-748-5220
Waterloo
108 University Avenue East
Waterloo, Ontario
N2J 2W2
519-885-0300
Cambridge Downtown
150 Main Street (Suite 402)
Cambridge, Ontario
N1R 6P9
519-623-4890
Stratford
130 Youngs Street
Stratford, Ontario
N5A 1J7
519-271-5700
Applied Research at Conestoga
Conestoga College is a gateway for industry innovation. Each of Conestoga's priority research areas support applied projects that meet the needs of industry and community partners. They also drive growth in the local and regional economy.
Research projects are integrated into the curriculum, giving students the opportunity to build innovation-enabling skills. Capstone, final-year thesis, curriculum and independent projects are an important avenue of applied research. Through these projects, one or more students – up to an entire class – explore solutions to a challenge facing a company or community organization.
Conestoga campuses are home to:
Discover Conestoga Applied Research and Innovation
---
Conestoga @ The Foundry
Conestoga @ The Foundry is the college's cutting-edge research facility in Cambridge's Gaslight District.
The Foundry is home to three interconnected research areas:
The Cybersecurity Zone
The Advanced Recycling Technologies for Waste and Electronic Equipment Lab
Also located in this facility is Grand Innovations, a full-service incubator serving start-ups, scale-ups and corporate innovators. Far more than just sharing space, these partners share a vision of driving entrepreneurship, innovation and regional economic development.
---
My polytechnic. My future.