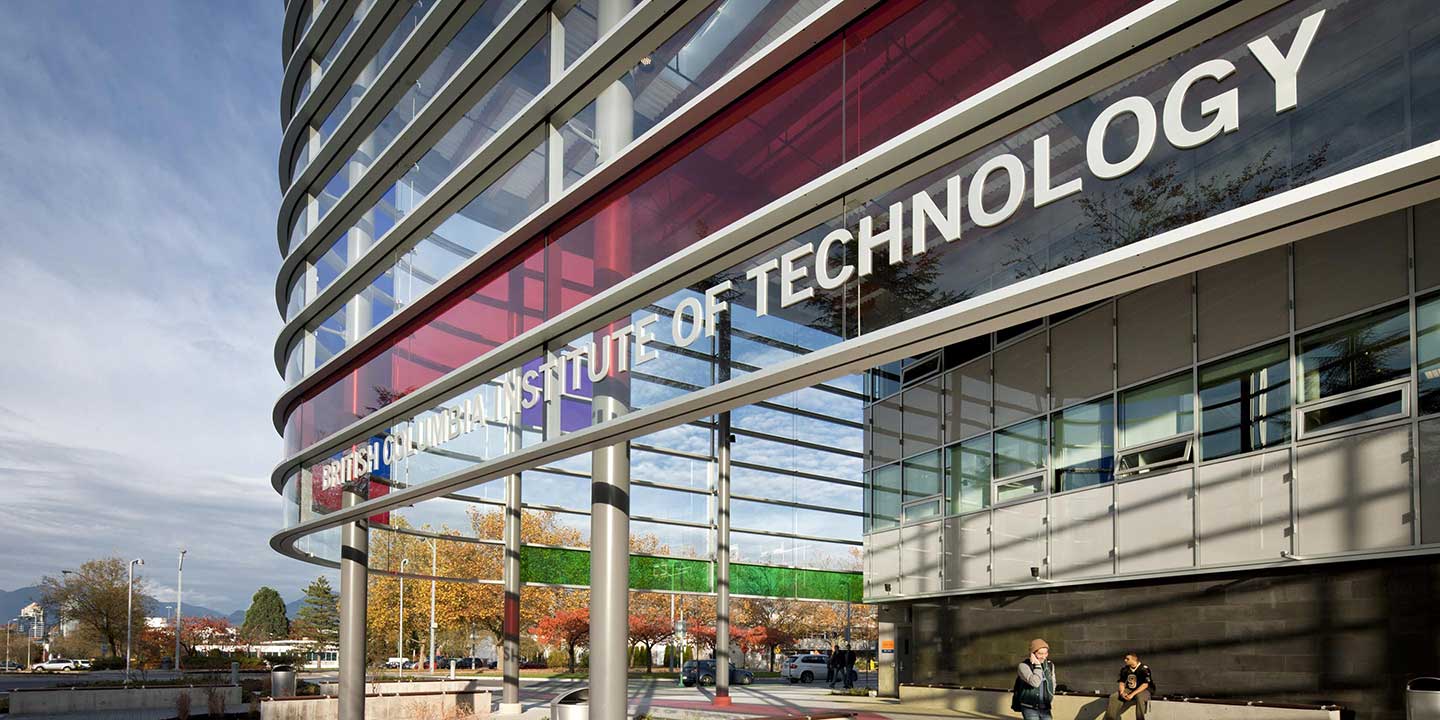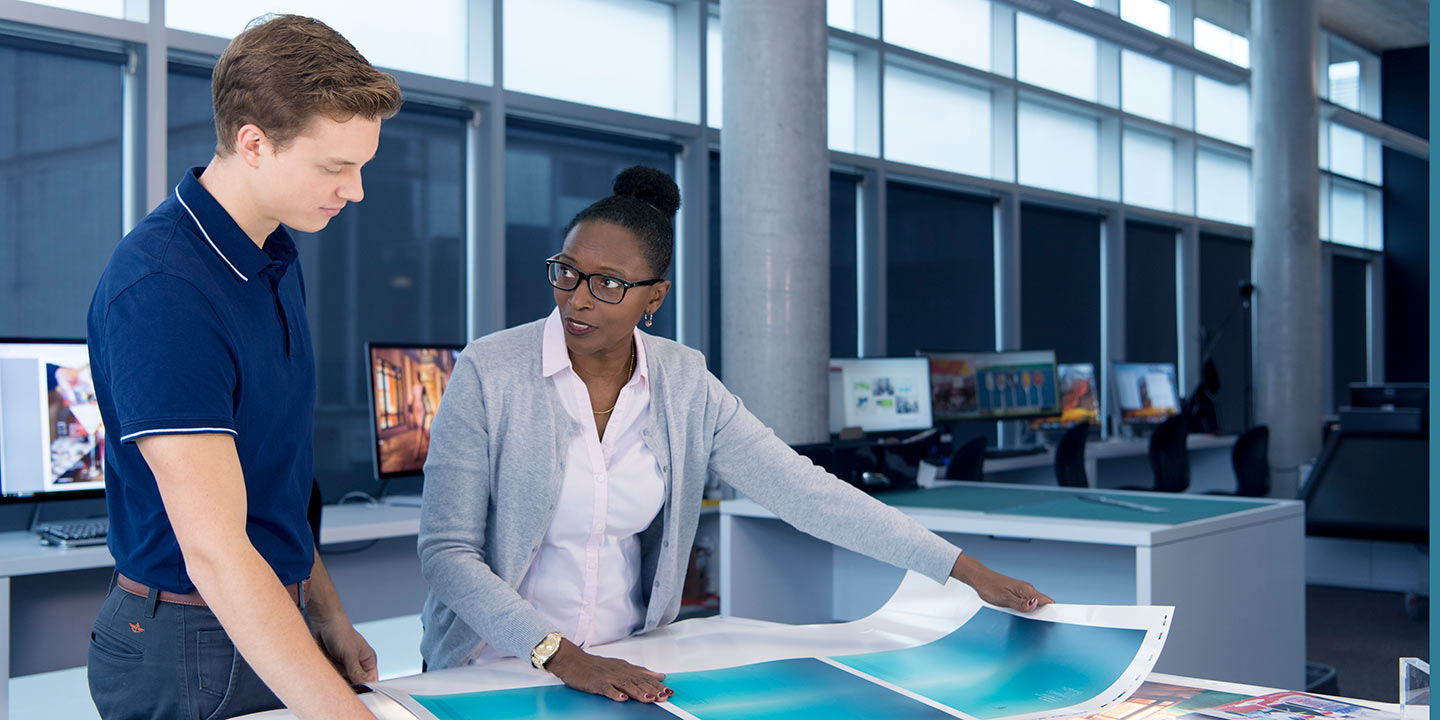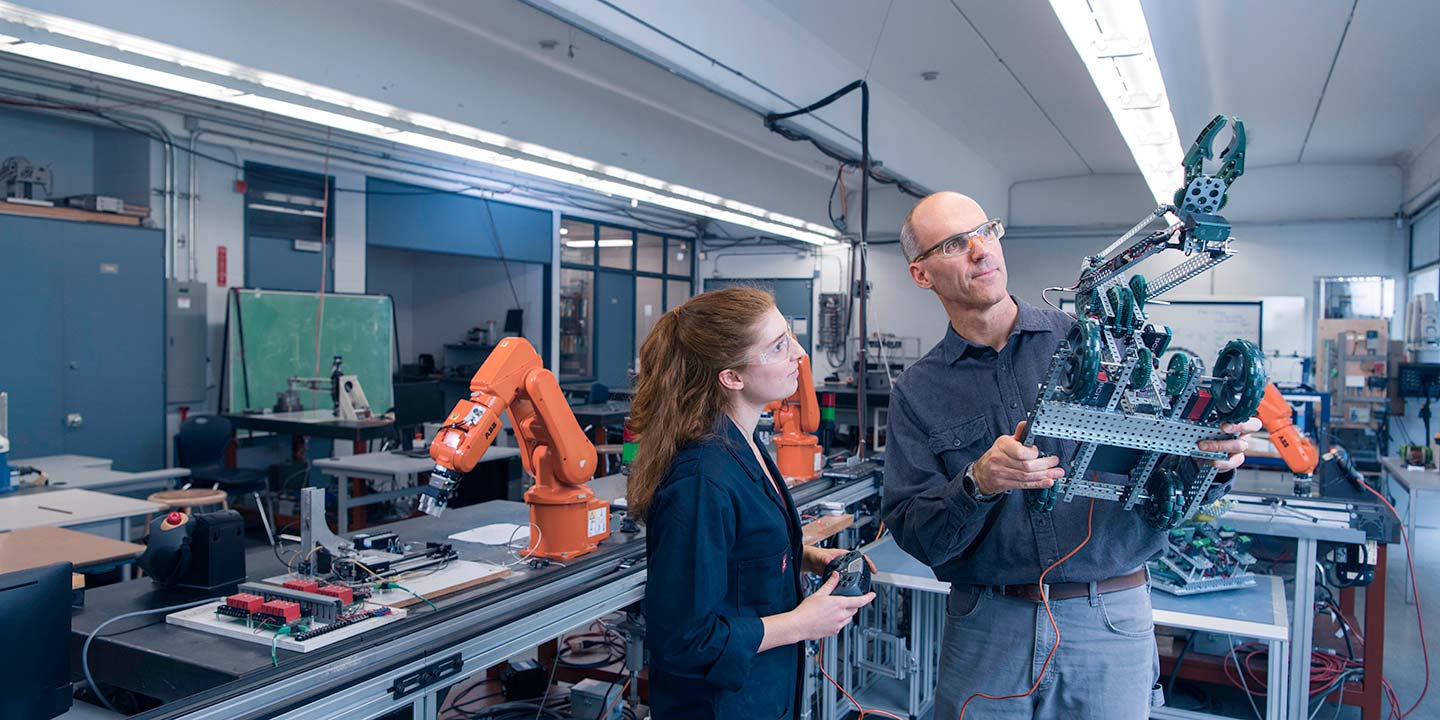 ---
Campus Locations
Burnaby
3700 Willingdon Avenue
Burnaby, BC
V6G 3H2
604-434-5734
Downtown
555 Seymour St
Vancouver, BC
V6B 3H6
604-434-5734
Marine
265 West Esplanade
North Vancouver, BC
V7M 1A5
604-453-4100
Annacis Island
1608 Cliveden Avenue
Delta, BC
V3M 6M2
604-434-5734
Aerospace Technology
3800 Cessna Drive
Richmond, BC
V7B 0A1
604-419-3744
Applied Research at BCIT
BCIT has been working with industry clients for more than 25 years, helping companies and organizations develop new technologies, products and services. Research projects conducted at BCIT typically involve:
Design and development of prototype devices, systems and applications
Analysis, testing and evaluation of new technologies
Commercialization and licensing of new technologies and products
BCIT has 54,000 sq. ft. of space available for applied research, drawing on full-time research staff and faculty from more than 200 technical programs to assemble teams with multi-disciplinary skills and expertise. Clients range from the independent entrepreneur with a unique prototype idea to established companies and organizations developing new products and services.
BCIT is home to a number of specialized research centres, including:
Connect with BCIT's Applied Research Liaison Office
---
COVID-19 Response for Health Care Workers
Strong regional partnerships mean polytechnics can respond quickly to emerging challenges. So, when faced with the challenge of preparing BC's nurses for the COVID-19 pandemic, local health authorities looked to BCIT for a solution to upskill the workforce quickly.
Within weeks, BCIT's Specialty Nursing program developed the Focused Education Preparation Advancing Frontline Registered Nurses, a free, self-directed online course designed to 'level-up' skills related to the care of patients with COVID-19.
Made up of five modules, each course includes a self-assessment, interactive activities, printable resources and quick guides, as well as COVID-19-specific information in each content area. Participants choose which modules to take based on their experience and requirements.
BCIT's quick response resonated well beyond British Columbia. To-date, more than 10,000 healthcare workers have accessed the course across Canada and the United States.
See more inspiring examples of how polytechnics are Building Talent for Canada's Frontline.
---