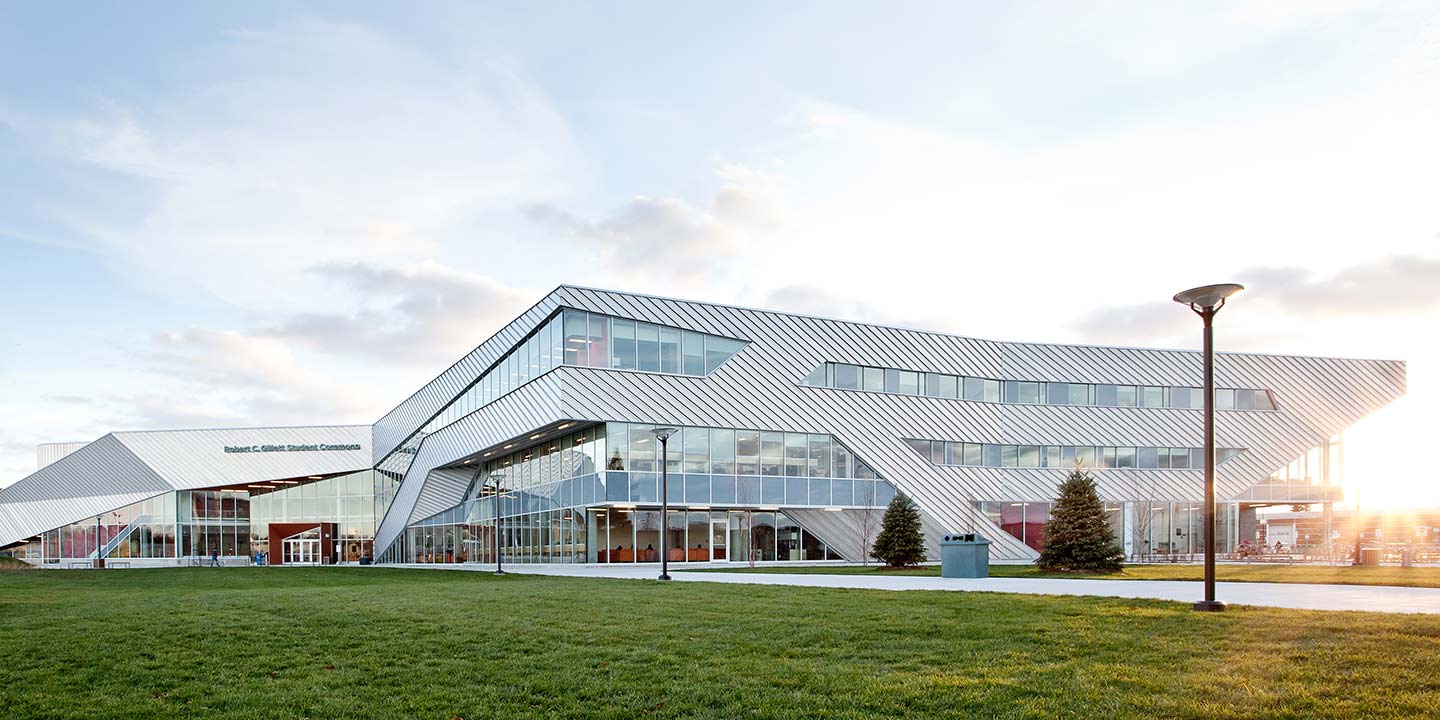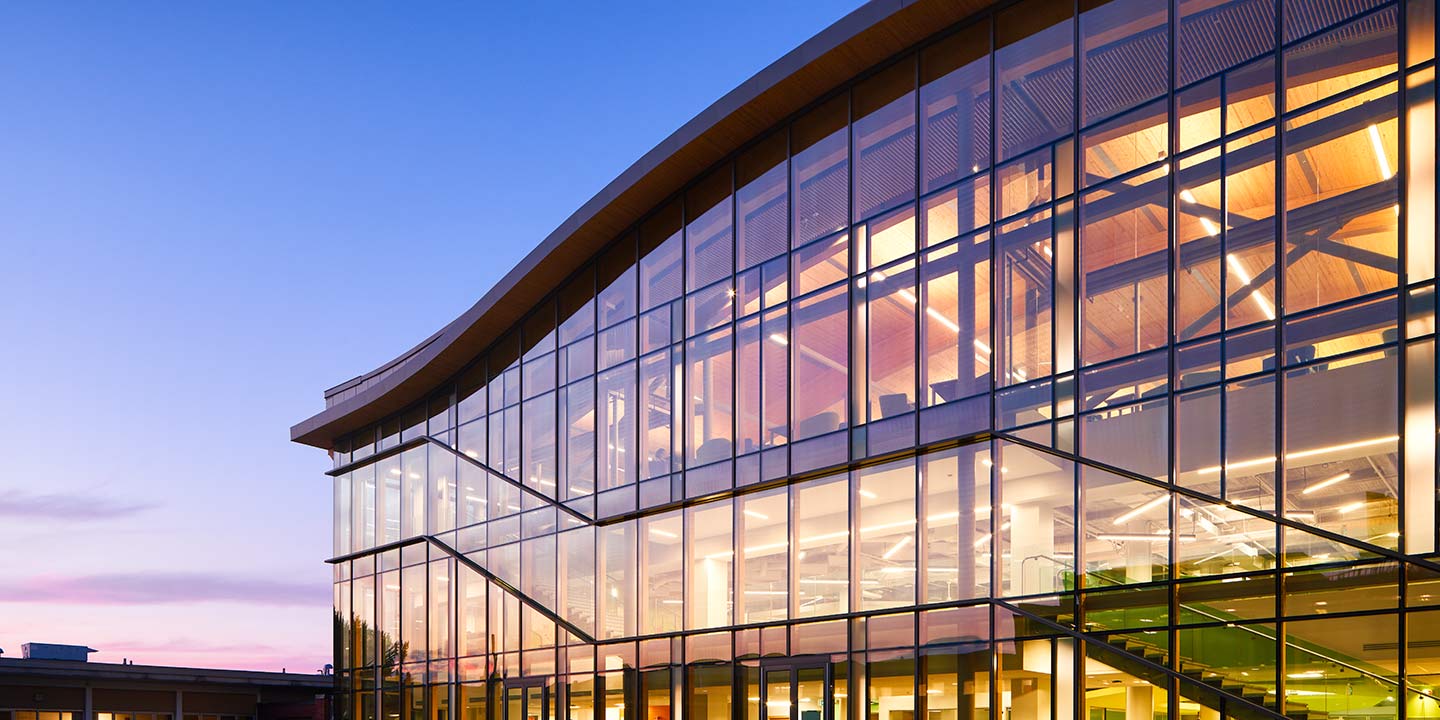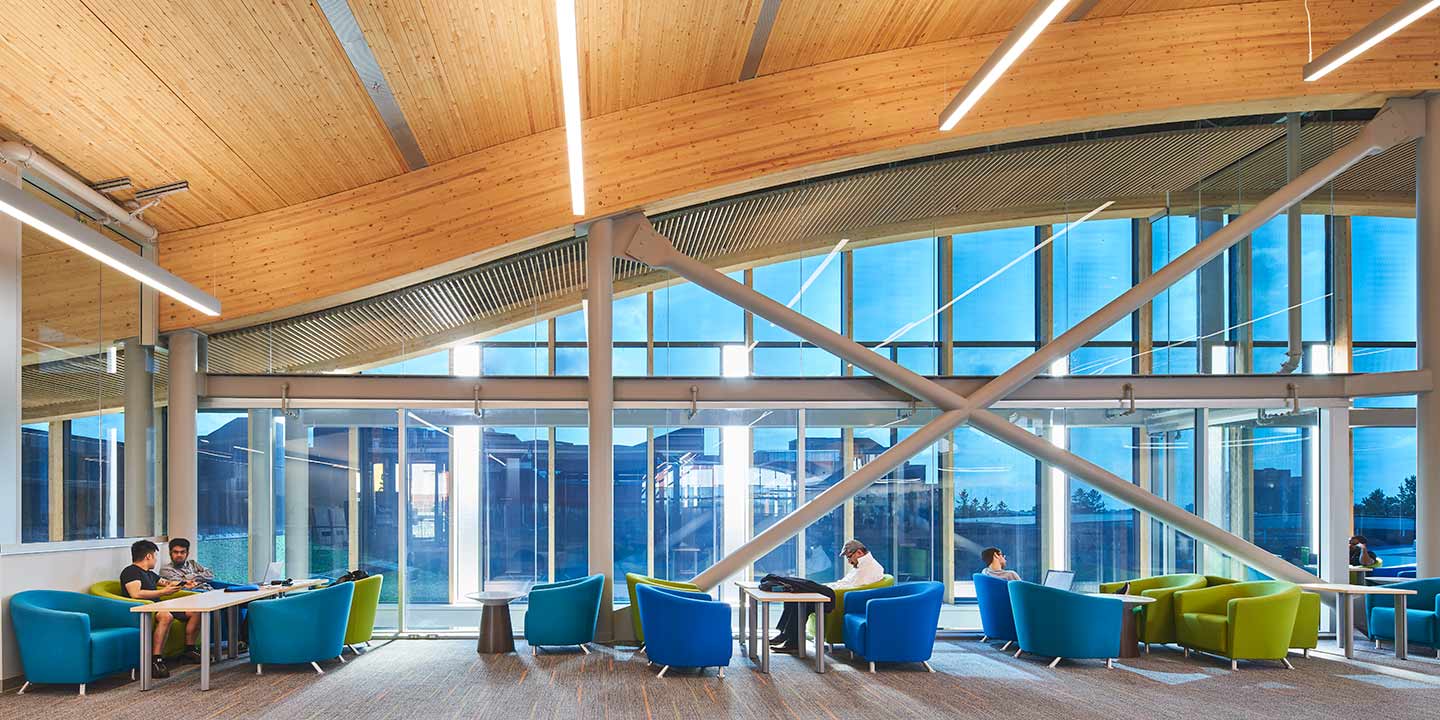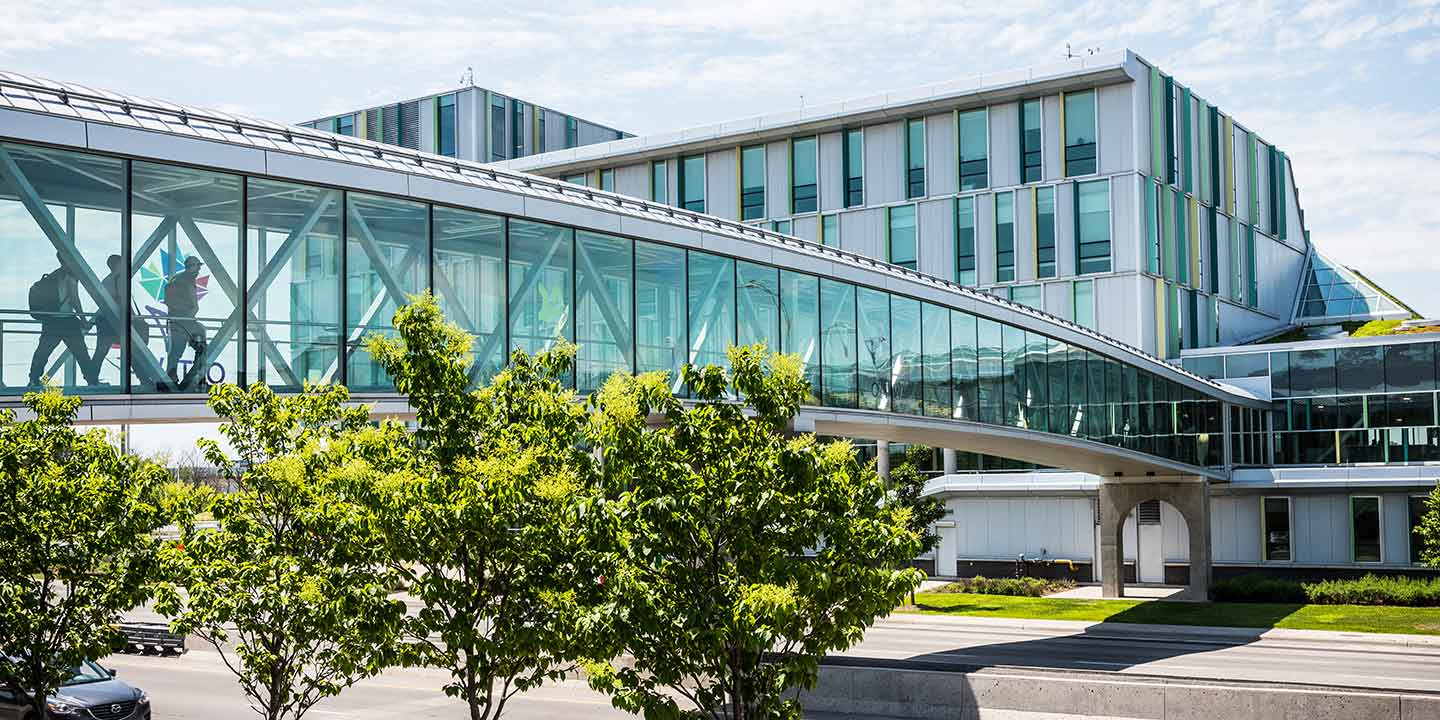 ---
Campus Locations
Ottawa
1385 Woodroffe Avenue
Ottawa, Ontario
K2G 1V8
613-727-4723
Pembroke
1 College Way
Pembroke, Ontario
K8A 0C8
613-735-4700
Perth
7 Craig Street
Perth, Ontario
K7H 1X7
613-267-2859
Reducing a Heritage Building's Carbon Emissions
Polytechnics are well-positioned to support the transition to cleaner, greener infrastructure. Combining applied research expertise and a climate-aware talent pipeline, projects like the one at Algonquin are all about working within the community to achieve Canada's climate ambitions. This will be even more challenging as we address existing buildings of historical significance.
A great example comes out of Algonquin's Construction Research Centre (CRC). In partnership with Ottawa's Glebe Community Centre, the institution undertook a project to analyze and reduce carbon emissions for the Centre's 100-year-old building. The project entailed gathering energy data using thermal imaging to survey the condition of the building envelope. A building information model produced energy simulations that enabled Algonquin to recommend the most cost- and resource-efficient solutions for limiting carbon emissions.
---
Industry Partnership Improves Company Workflows
Industry-driven and responsive, corporate training at polytechnic institutions is defined by close collaboration with the private sector. Content is developed in conjunction with corporate partners and can be tailored to the individual needs of specific organizations and learners. At Algonquin College, Senior Learning Consultants work with organizations to assess their particular requirements and design and deliver a learning strategy.
Since 2018, Bruyère has engaged Algonquin College Corporate Training (ACCT) to deliver Lean Green Belt training to staff with the goal of minimizing time and resource waste to create efficient, aligned work processes. With ACCT's guidance, Bruyère was able to make significant improvements to their workflows; maintaining their commitment to quality care and patient satisfaction while reducing costs and surpassing the initial goal of the project.
The hospital's work with Algonquin is ongoing, with new projects slated for 2022. To learn more about the corporate training solutions offered by polytechnics, check out our compendium.
---
My polytechnic. My future.