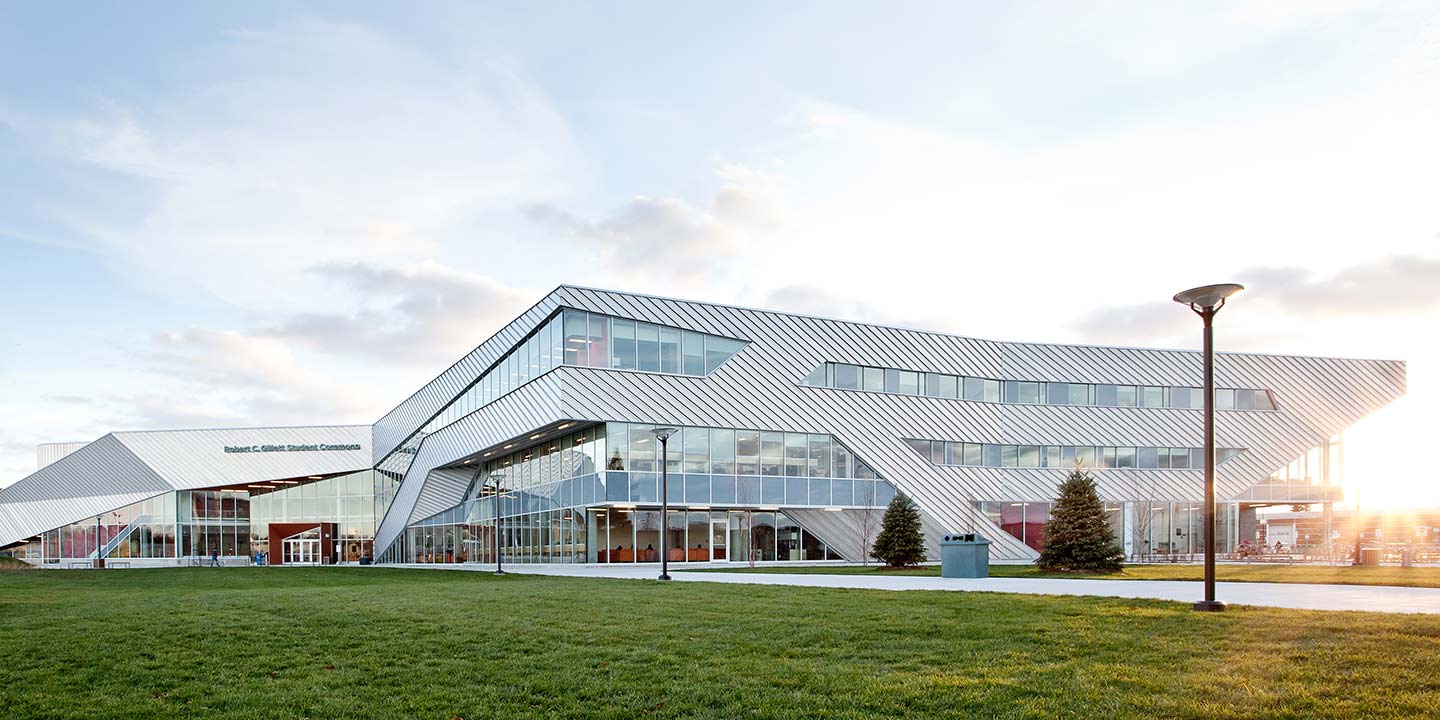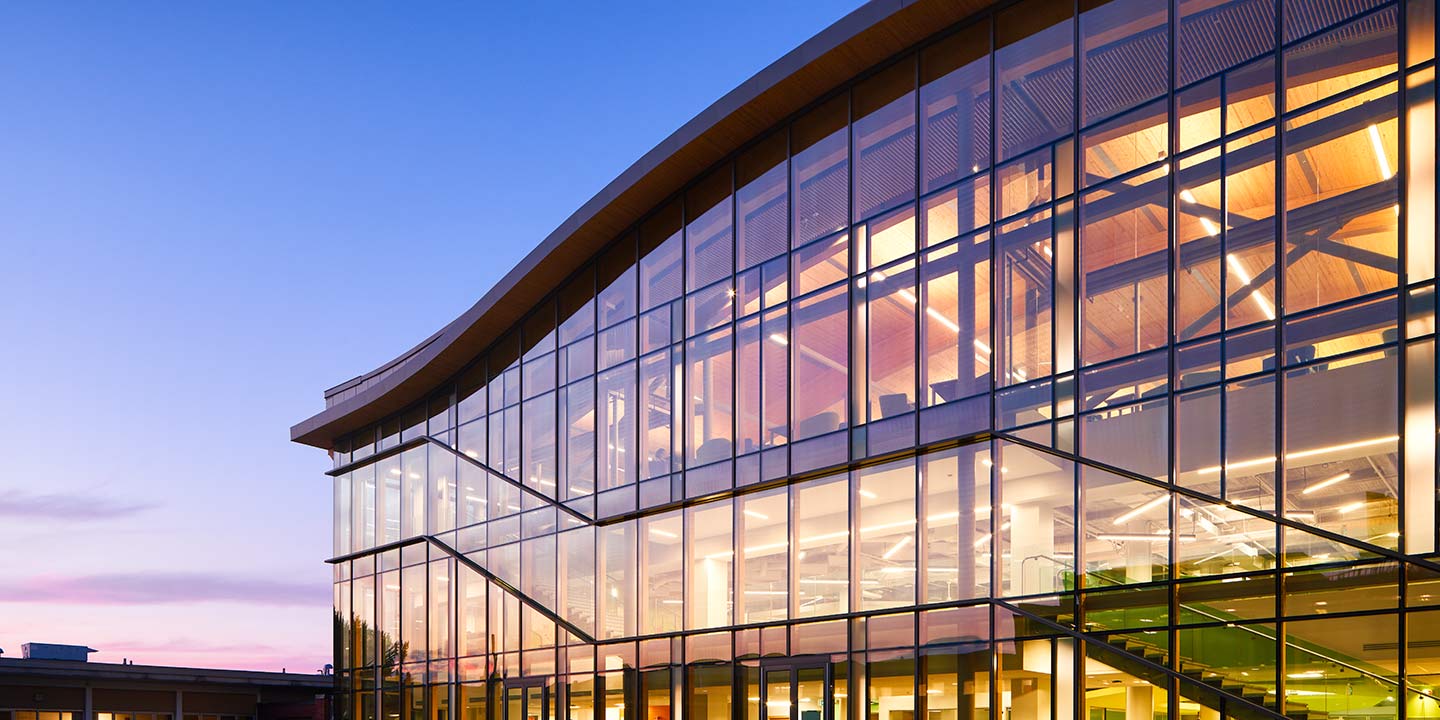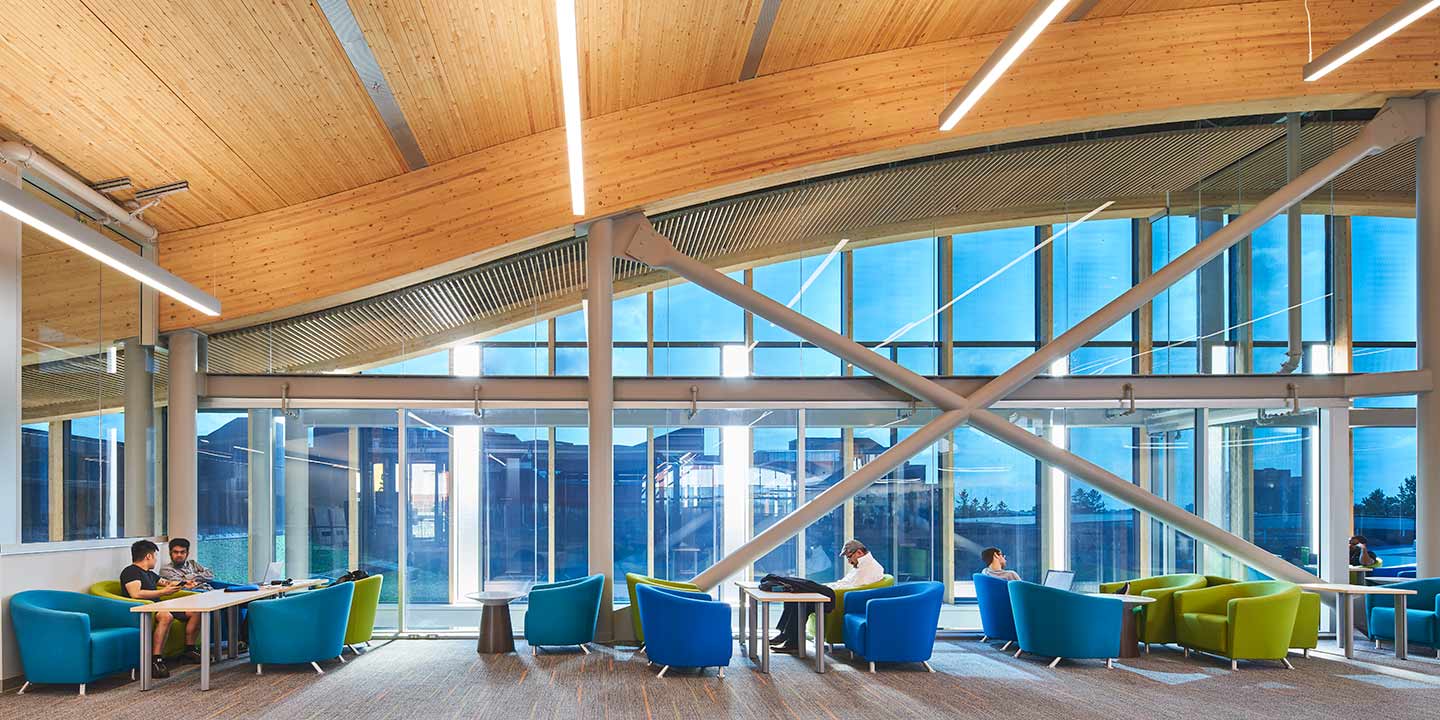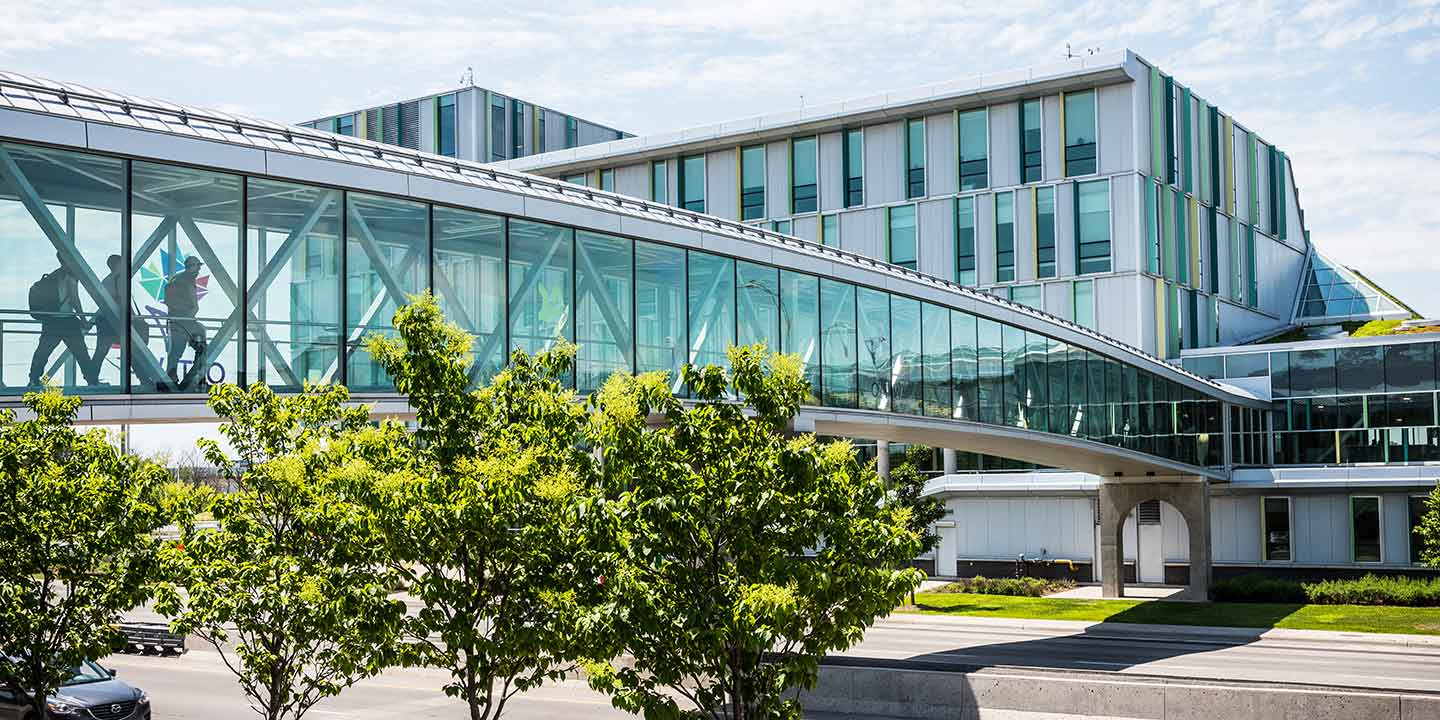 ---
Campus Locations
Ottawa
1385 Woodroffe Avenue
Ottawa, Ontario
K2G 1V8
613-727-4723
Pembroke
1 College Way
Pembroke, Ontario
K8A 0C8
613-735-4700
Perth
7 Craig Street
Perth, Ontario
K7H 1X7
613-267-2859
Reducing a Heritage Building's Carbon Emissions
Polytechnics are well-positioned to support the transition to cleaner, greener infrastructure. Combining applied research expertise and a climate-aware talent pipeline, projects like the one at Algonquin are all about working within the community to achieve Canada's climate ambitions. This will be even more challenging as we address existing buildings of historical significance.
A great example comes out of Algonquin's Construction Research Centre (CRC). In partnership with Ottawa's Glebe Community Centre, the institution undertook a project to analyze and reduce carbon emissions for the Centre's 100-year-old building. The project entailed gathering energy data using thermal imaging to survey the condition of the building envelope. A building information model produced energy simulations that enabled Algonquin to recommend the most cost- and resource-efficient solutions for limiting carbon emissions.
---
Industry Partnership equals Student Success
A polytechnic model of education is all about hands-on learning that reflects the needs of today's employers.
A decade-long partnership between Algonquin and Ciena, a leader in telecommunications networks, provides students in their School of Advanced Technology access to world-class and cutting-edge technology.
Algonquin is home to the only photonics lab of its kind in the world, featuring state-of-the-art equipment used in major telecommunications facilities and with applications as diverse as defence, manufacturing, entertainment, aviation and agriculture. Students learn both hardware and software design skills in high demand, with many securing job offers before they graduate. Ciena's Ottawa operation employs more than 100 Algonquin graduates.
The lab has also become a world-class research centre where small- and medium-sized companies can test and integrate their products with optical communications networks or take advantage of corporate training.
Learn more about how Canada's polytechnics are partnering with business to propel innovation.
---
My polytechnic. My future.