"To navigate long-life learning, we need a better-functioning learning ecosystem with more on- and off-ramps in and out of learning and work."
Even before the pandemic, the pace of change in the labour market was a catalyst for educators and policymakers to examine new approaches to mid-career upskilling. Given the massive workplace disruptions caused by COVID-19, there is new urgency to have systems and programs in place, navigation and supports for worker-learners, and a culture that embraces lifelong learning.
Polytechnics Canada sat down for a conversation with author Michelle Weise to discuss her new book, Long Life Learning: Preparing for Jobs that Don't Even Exist Yet, and Peter Devlin, President of Fanshawe College, to discuss what Canada must do to get lifelong learning right. Watch our webinar recording below to hear more about short-cycle training, "quick-skilling", industry integration in education and how continuous learning will shape the future of work.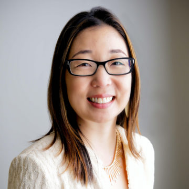 Michelle Weise
Author, Long Life Learning
Senior Advisor, Imaginable Futures
Dr. Michelle R. Weise is an entrepreneur-in-residence and senior advisor at Imaginable Futures, a venture of The Omidyar Group. Her work over the last decade has concentrated on preparing working-age adults for the jobs of today and tomorrow.
Before joining Imaginable Futures, Michelle was the chief innovation officer of Strada Education Network and led workforce strategies as well as Strada Institute for the Future of Work. Prior to that, she was chief innovation officer at Southern New Hampshire University and designed and led the innovation center called Sandbox ColLABorative. She also led the higher education practice at the Clayton Christensen Institute for Disruptive Innovation. There, she and the late Clay Christensen coauthored Hire Education: Mastery, Modularization, and the Workforce Revolution (2014). Her commentaries on redesigning higher education and developing more innovative workforce and talent pipeline strategies have been featured in The Economist, The Wall Street Journal, The New York Times, and Harvard Business Review and on PBSNewshour.
Michelle's new book, Long Life Learning: Preparing for Jobs That Don't Even Exist Yet, published in November 2020 and she has recently been named to the Thinkers 50 Radar 2021 List.
Michelle also serves in an advisory capacity to BrightHive, Strategic Education's HIRE board, MIT SOLVE, Village Capital, Western Governors University Teachers College, Clayton Christensen Institute Social Capital R&D Project, and World Education's Personal and Workplace Success Skills Library. She has also served as a commissioner for Massachusetts Governor Baker's Commission on Digital Innovation and Lifelong Learning, Harvard University's Task Force on Skills and Employability, and the American Academy of Arts and Sciences' Commission on the Future of Undergraduate Education.
Michelle is a former Fulbright Scholar and graduate of Harvard (AB) and Stanford (MA, PhD).
---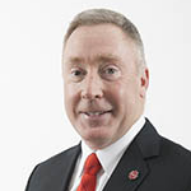 Peter Devlin
President
Fanshawe College
Peter Devlin was appointed Fanshawe College's fifth President in September 2013. Prior to joining Fanshawe, he served 35 years in the Canadian Armed Forces and retired commanding the Canadian Army at the rank of Lieutenant General. He has several UN, NATO and Coalition tours to his credit, and his awards include Orders of Military Merit from the United States, Brazil and Colombia as well as the Canadian Meritorious Service Cross, France's National Order of the Legion of Honour and Commander of the Canadian Order of Military Merit.
Mr. Devlin serves on provincial and national college committees. These include the Ontario Colleges Library Service Board, the Colleges Ontario Committee of Presidents, Nominating Committee and Committee of Presidents Executive Committee. He is a member of Colleges and Institutes Canada's Presidents Leadership Network and a director on the Polytechnics Canada Board. Peter serves on the London Economic Development Corporation's board of directors, is a member of the lvey Business School Leadership Council and the United Way Campaign Cabinet. Mr. Devlin received an undergraduate degree in Honours Economics from Western University, a graduate degree in Strategic Studies from the US Army War College and a certificate in Advanced Executive Management from Queen's University. He has also studied at Command and Staff Colleges of the Canadian Defence Academy.
Click here to view Dr. Weise's presentation.
Interested in learning more? Polytechnics & the Future of Work highlights how polytechnics are creating a work-ready talent pipeline that is prepared to take on the future of work.